Hammerton Studio Spotlight: The Versatile Gem
From modern to mountain contemporary and from kitchens to master closets, our enormously popular Gem collection adds a welcome element of the unexpected to a variety of interior spaces and styles. Peruse the following projects from several of our talented designer clients and get inspired!
The Gem linear suspension is the perfect 'piece de resistance' for this elegant bar designed by Meredith Alissa Carey.
The Gem Starburst adds a touch of glamorous sparkle to this closet design by Laura Hammett and Nicolae Comaritan
Designer Ronda Divers demonstrates the Gem's design versatility by incorporating multi-ports and a linear suspension in this mountain home.
Devise Designs utilizes the mid-century inspired Belvedere Gem chandelier as a statement piece in this modern dining room.
This custom hotel installation, designed by Edge Interior Design, showcases the beauty and intrigue of 60 handmade 'gems' hanging from antique brass chains.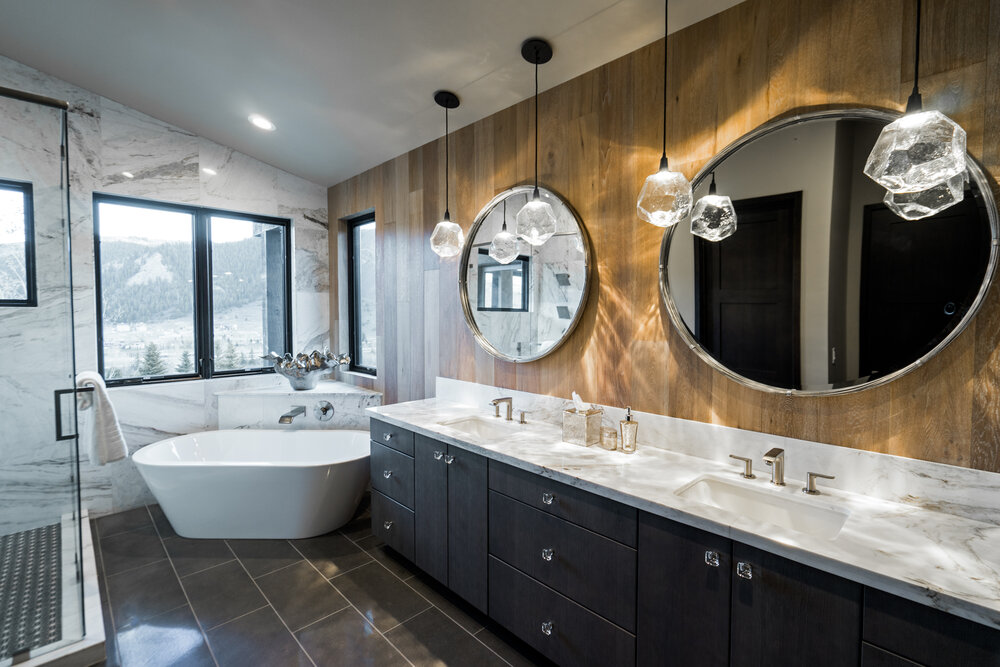 AP Resort Concepts used Gem pendants to add spectacular drama to this master bathroom.
This hip and innovative space, designed by Lori Gentile Interior Design, deploys a custom Gem-multi-port to achieve an edgy look.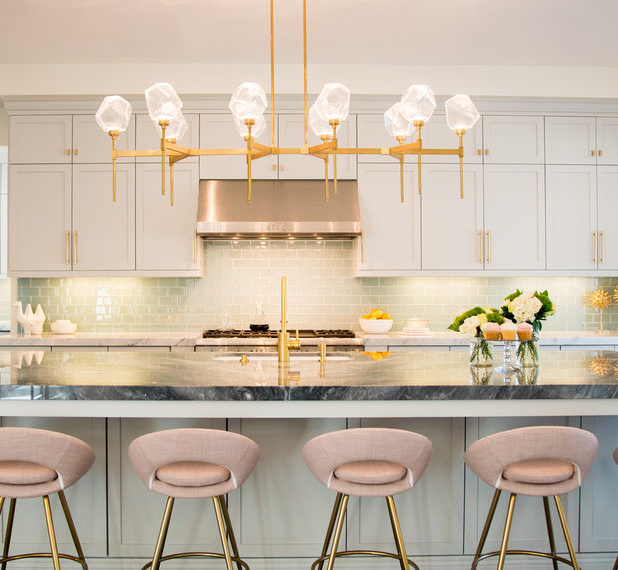 The Gem Belvedere linear suspension adds an elegant touch of old Hollywood glamour to this kitchen designed by JY Design Interiors. 
Hammerton Studio multi-ports have adjustable cords to perfectly scale to any grand stairway such as this one designed by Dianne Davant and Associates
This 'jewelry-like' multi-port brings an organic element to this enchanting bathroom designed by Kelly Shepard Designs.
Design firm Adri & Dahlman Interiors used a Gem cluster to add an artistic focal point to this master bedroom.
This Gem Belvedere sconce is the perfect complement to this modern lake retreat designed by Kingswood Custom Homes.