Custom Options

Bring Your Unique Vision to Light.
Looking for a custom glass or finish color, a larger or smaller sized fixture, or an entirely new configuration? You've come to the right place. As the largest U.S. manufacturer of custom decorative lighting, Hammerton is uniquely suited to bring your vision to life. Most Hammerton Studio lighting can be easily modified to address unique design, scale and installation requirements.
---
Custom Colors
Most Hammerton Studio fixtures can be easily modified with custom blown glass or metal finish colors to achieve the ideal look for your project. Simply send us a color sample to match and we'll take it from there.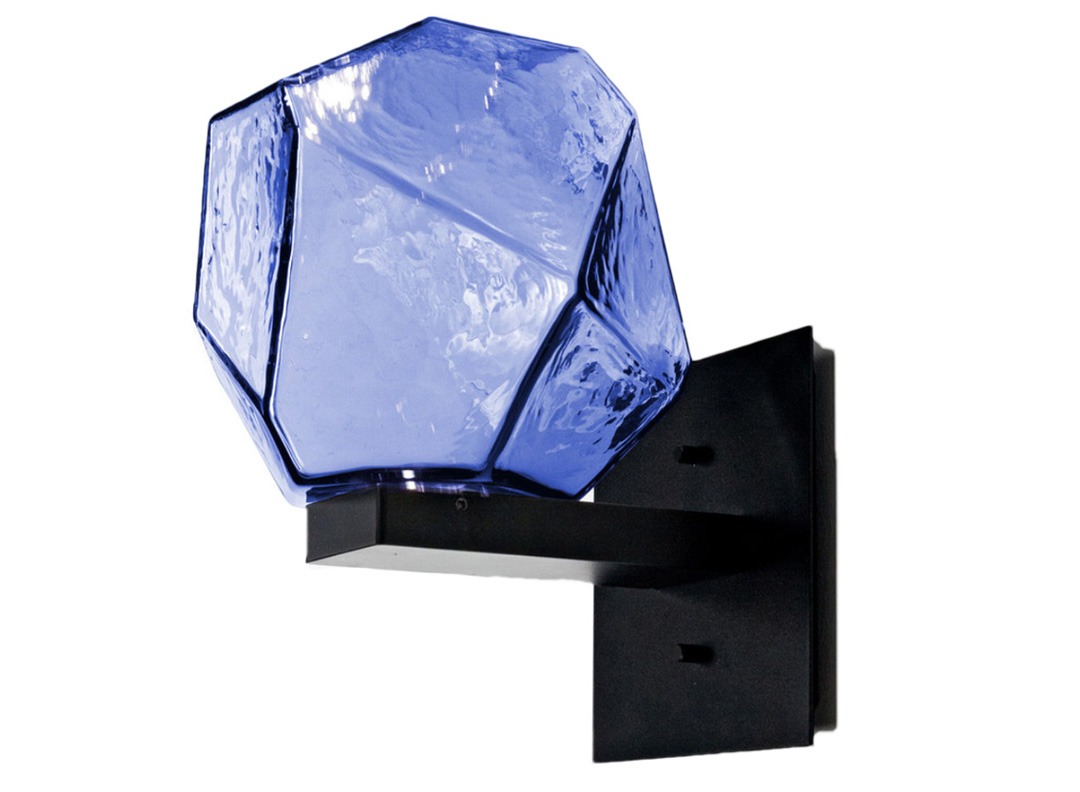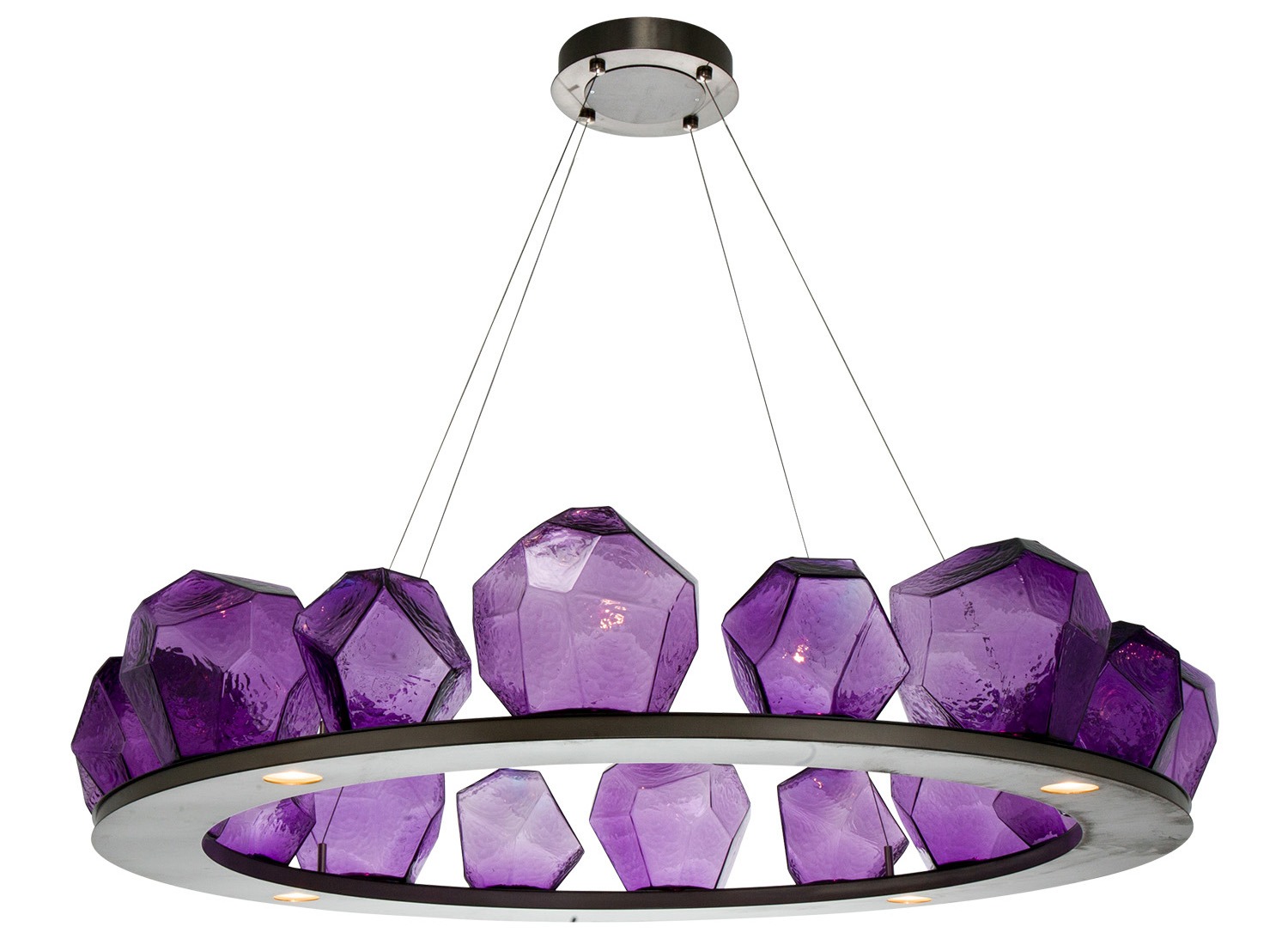 ---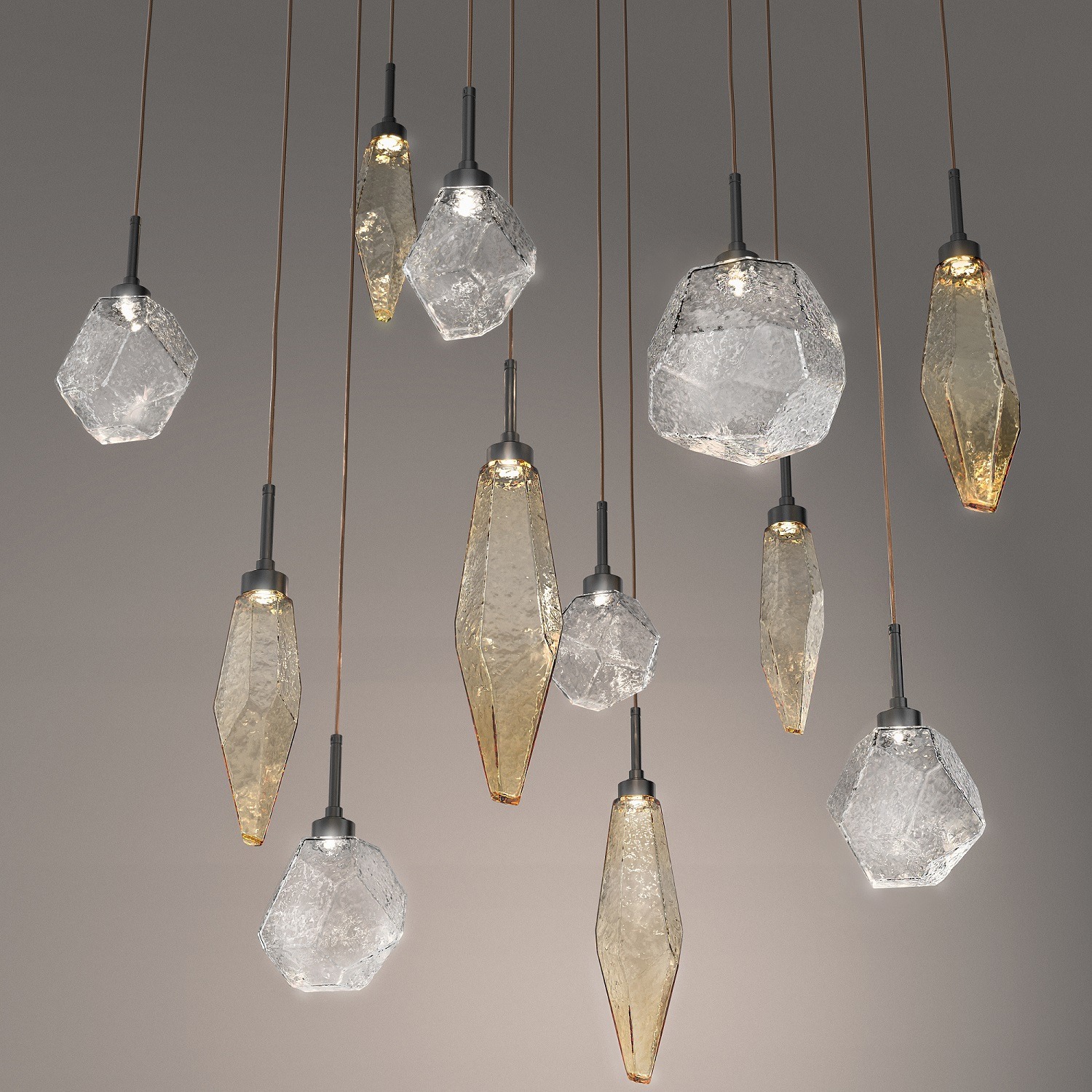 Custom Multi-Pendant Chandeliers
Did you know that you can customize most Hammerton Studio multi-pendant chandeliers to incorporate multiple glass color and shade combinations? Using our online configurator, you can specify your ideal canopy, pendant count, glass styles and glass, finish and cord colors in one easy-to-use interface and immediately generate a fixture price.
---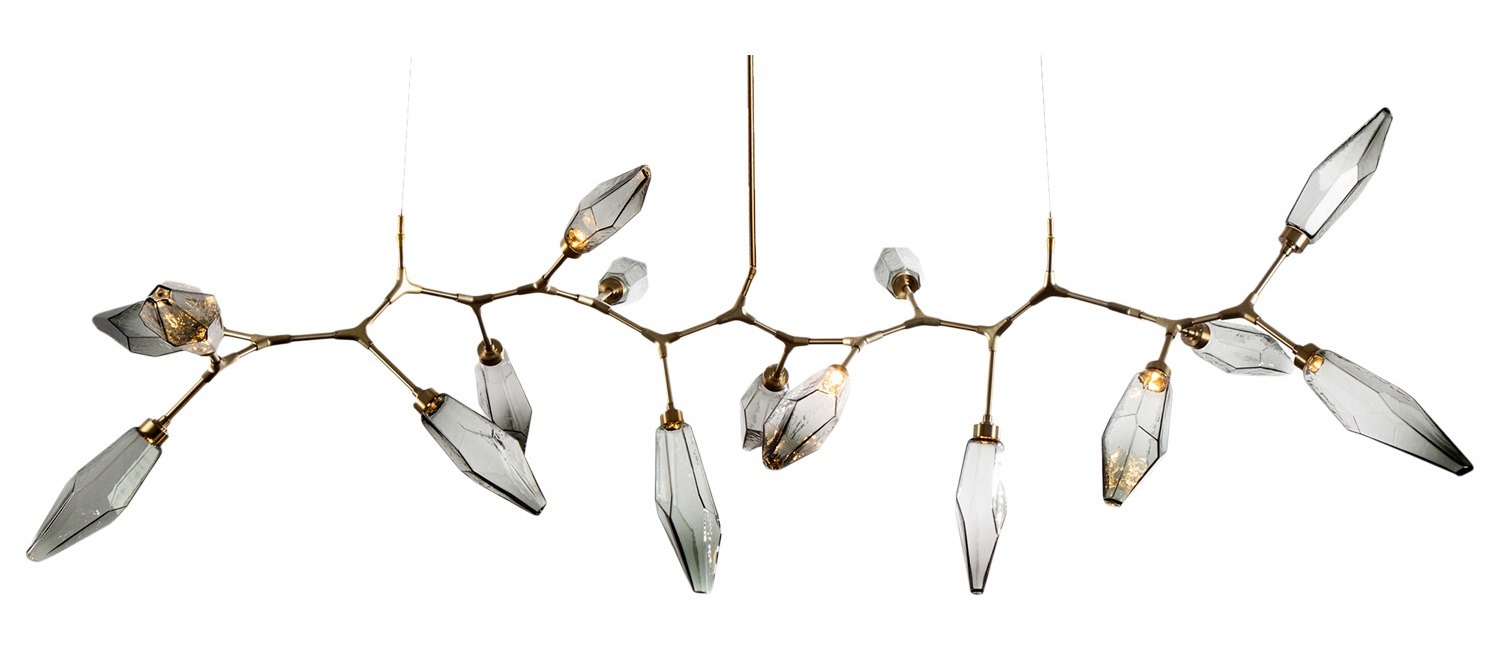 Custom Size & Scale
While many Hammerton Studio chandeliers and sconces are offered in a choice of sizes, we recognize that some spaces require a larger or smaller scaled fixture. Provide your project specifications and we'll work with you to quickly determine feasibility, cost and timing.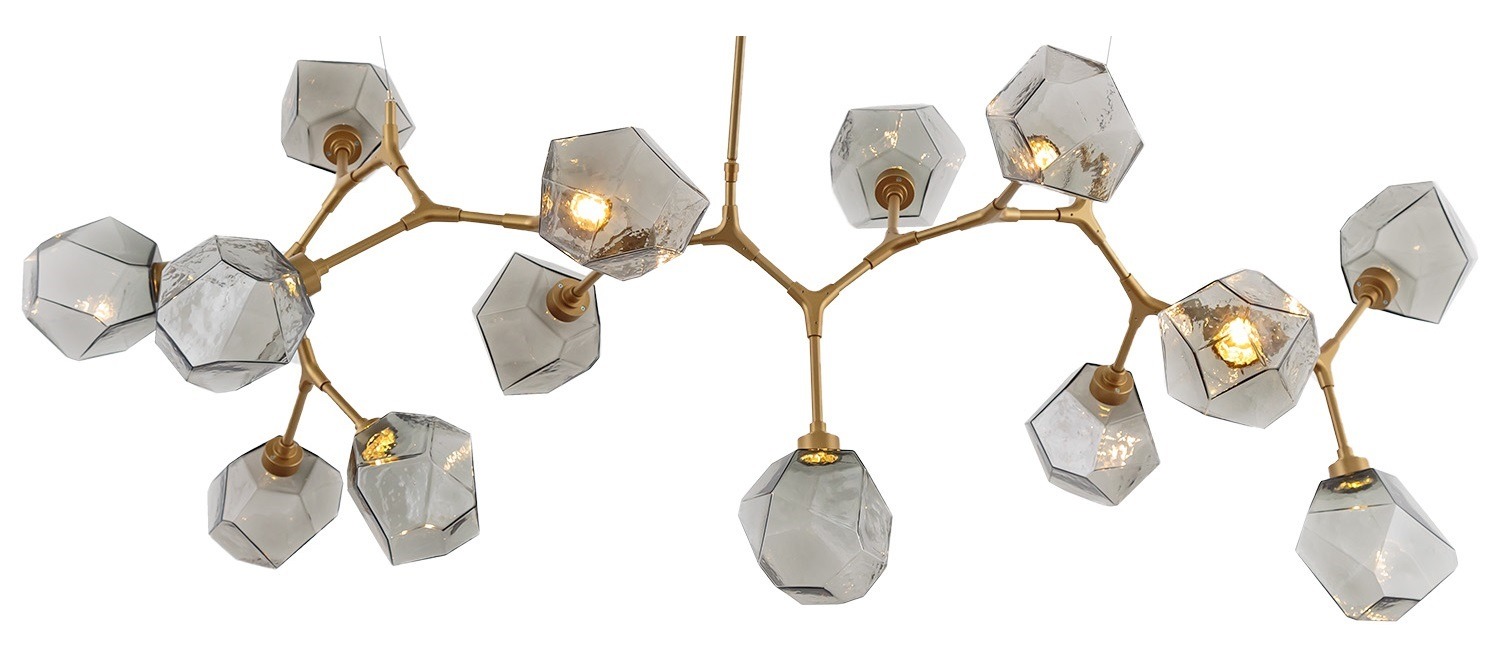 ---
Custom Configurations
Extend the look of your favorite Hammerton Studio light to a complementary application or design, like the Square Blossom chandelier shown here, or reinterpret it to create a one-of-a-kind fixture.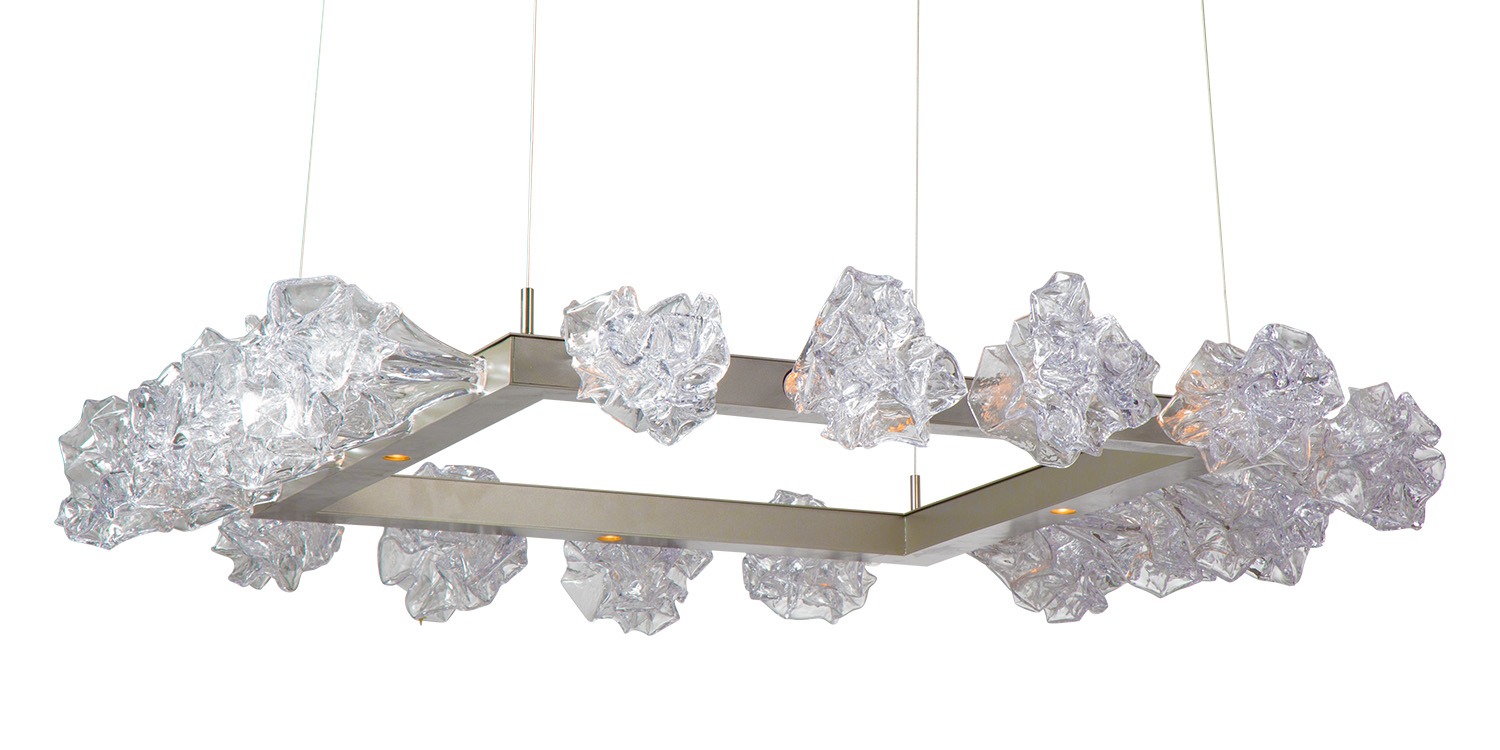 ---
Recent Custom Work