TRENDSETTING GEMS POP WITH COLOR!
The top-selling Gem collection from Hammerton Studio captures the design industry's fascination with faceted shapes in a captivating series of versatile designs and unique color combinations.
A thoughtfully chosen Gem design adds an artistic focal point to any interior color palette. With four glass color options and eight finishes to choose from, the perfect color combination can be made — whether for a transitional, contemporary or modern space..
There's nothing 'typical' with these designs. With 93 CRI/2,700 CCT integrated LED lighting, the glass shades actually become the bulb. Plus they're compatible with all dimmer types and dim smoothly down to 1%.
The Gem collection offers a wide range of fixtures styles — from single and double tier ring and linear chandeliers to starbursts, clusters, multi-ports and more. Our favorite designs and color combinations are featured below
Ring Chandeliers
STARBURST CHANDELIERS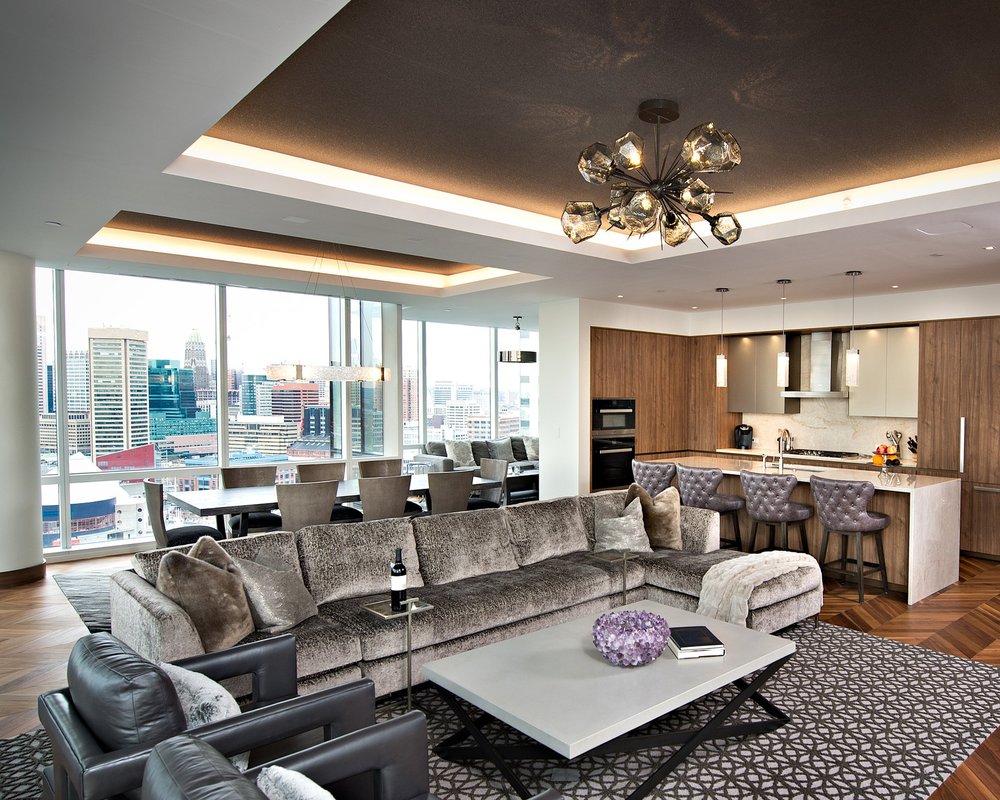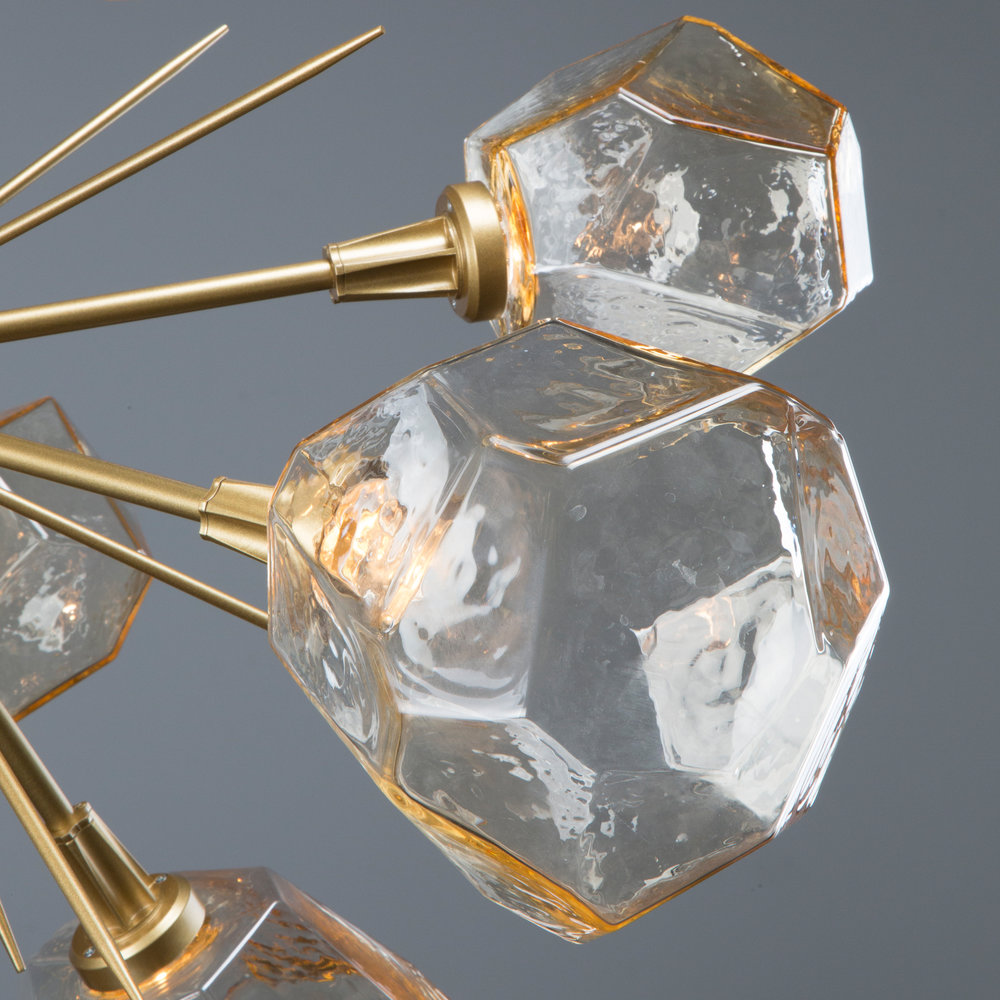 LINEAR SUSPENSION
Belvedere CHANDELIERS
MULTI-PORTS AND CLUSTERS
SCONCES
Looking for something even more different? Gain inspiration from some of our recent custom work below.
Inspired by this year's Pantone Color of the Year, an Ultra Violet Gem Ring Chandelier adds drama and a punch of color to a modern, industrial or minimalist space.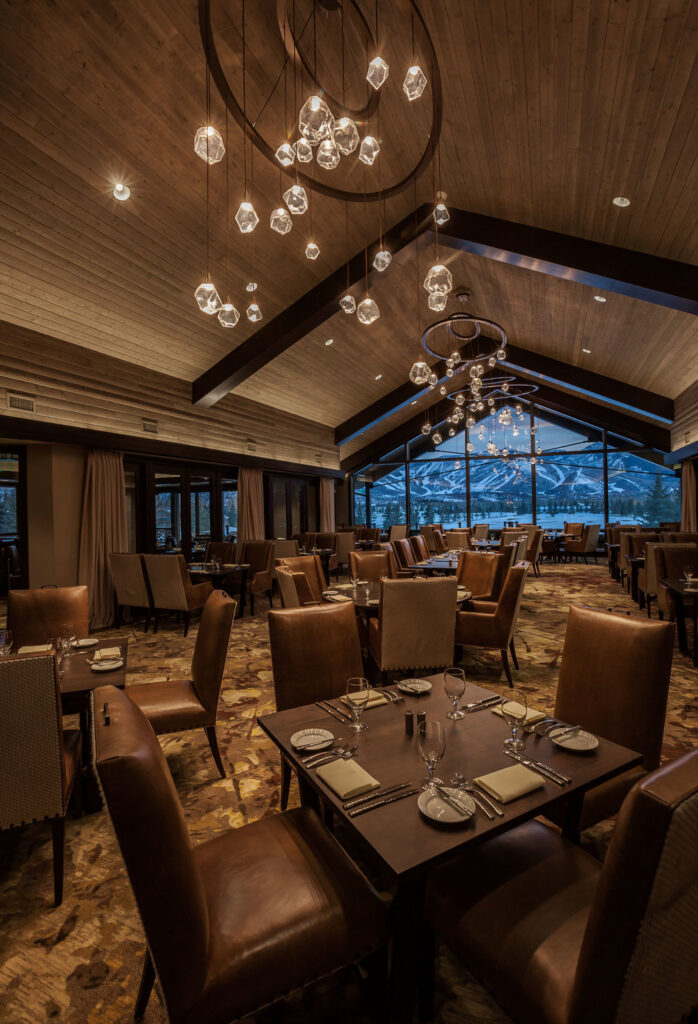 We can also create gems in other glass colors for custom projects, like this blue sconce.
Using a steel frame to echo the Gem facets, this geometric pendant feels light yet industrial.
 Customize your favorite Gem fixture with glass and finish options >