TOP SELLER SPOTLIGHT: THE NESTED RING CHANDELIER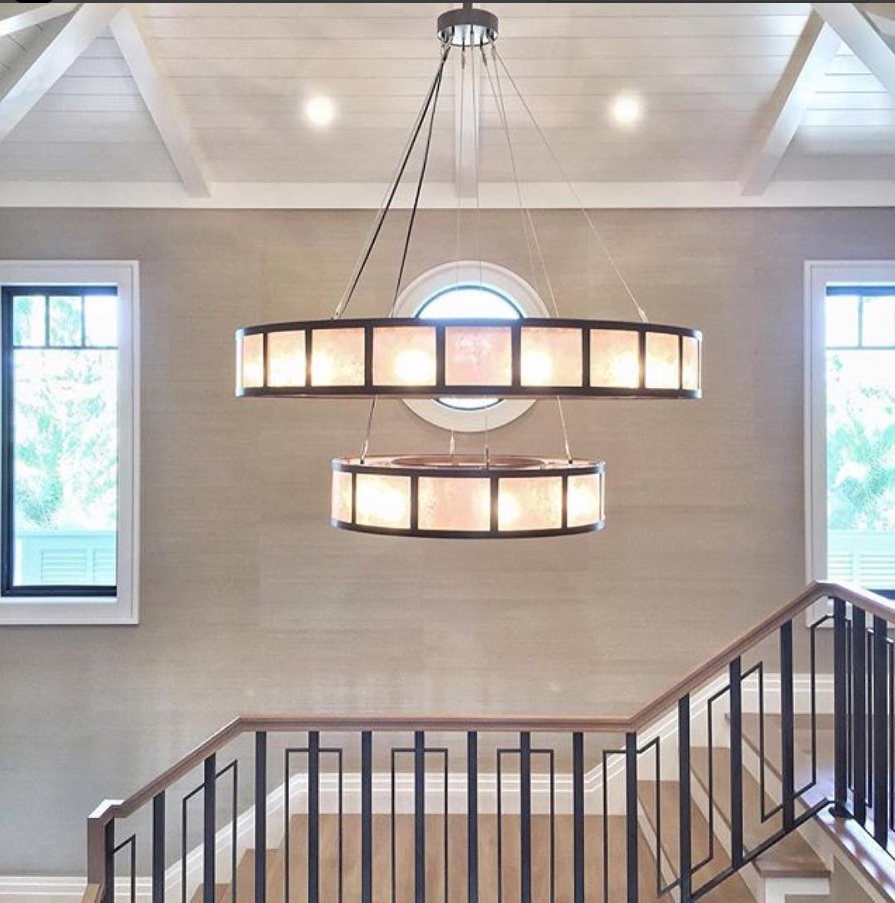 Let's face it: finding the ideal fixture for a large overhead area can be a challenge. Well-worn solutions – think wagon wheels, fabric drums, and the like – may fill the space, but they typically lack in the unexpected. And over-sized arm chandeliers can be too fussy for transitional or contemporary spaces.
Enter the 'Nested Ring" two-tier chandelier.  Clean lined, with a bit of sparkle — and at 60'' in both diameter and height, it can solve the space problem in everything from large residential entries and great rooms to hotel lobbies, restaurants, country clubs and more.  In addition to our 60″D size, we also offer single and double tier versions in 26″D and 44"D.
Contact your Hammerton representative for more information.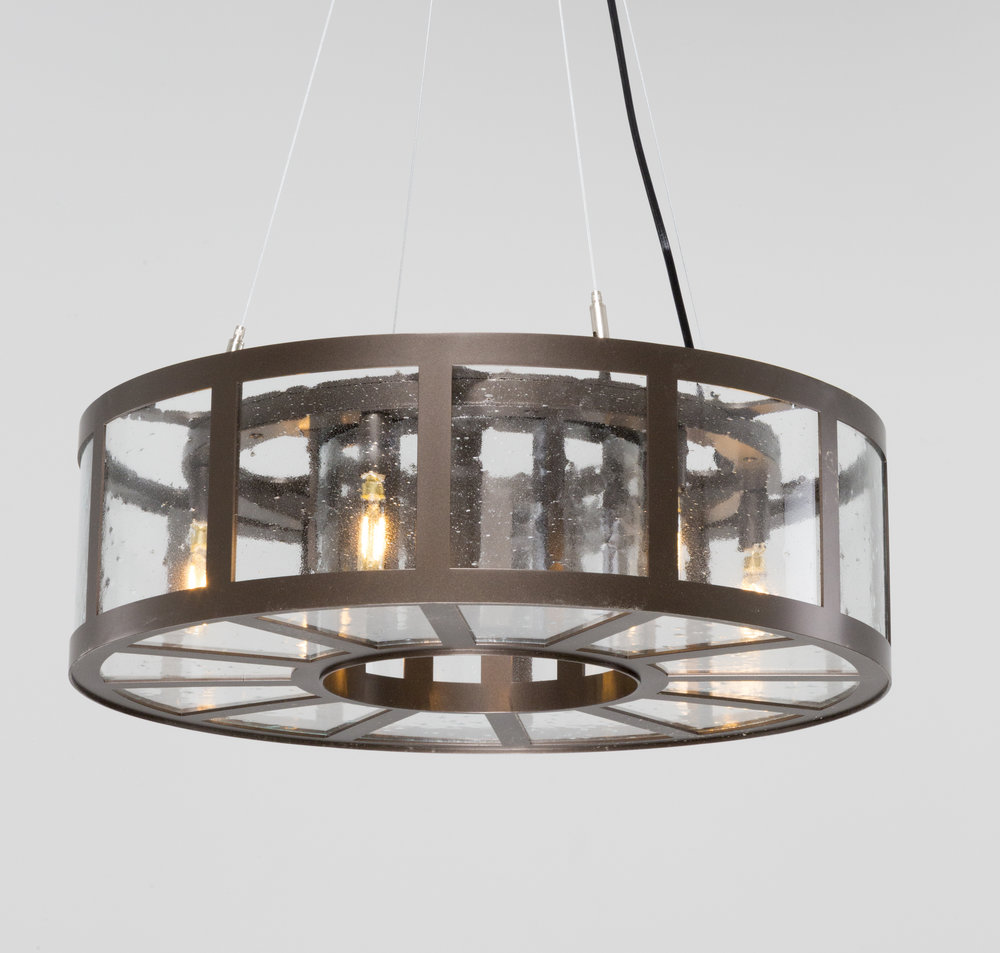 Above, a pair of two-tier Nested Ring chandeliers cleverly draw the eye up toward a magnificent view of the Tetons. Below, a similar chandelier shines over a California lakefront living room.
Below, a pair of Nested Rings transform the interior of a Ruth's Chris steakhouse restaurant.
Custom Nested Rings are also available. In fact, as you can see below, our fabrication team is currently working on two 90″D fixtures.
We've also designed damp rated versions for outdoor applications.
See something of interest? Contact your Hammerton representative to learn more.