Modern Branch & Vine: Reinventing A Classic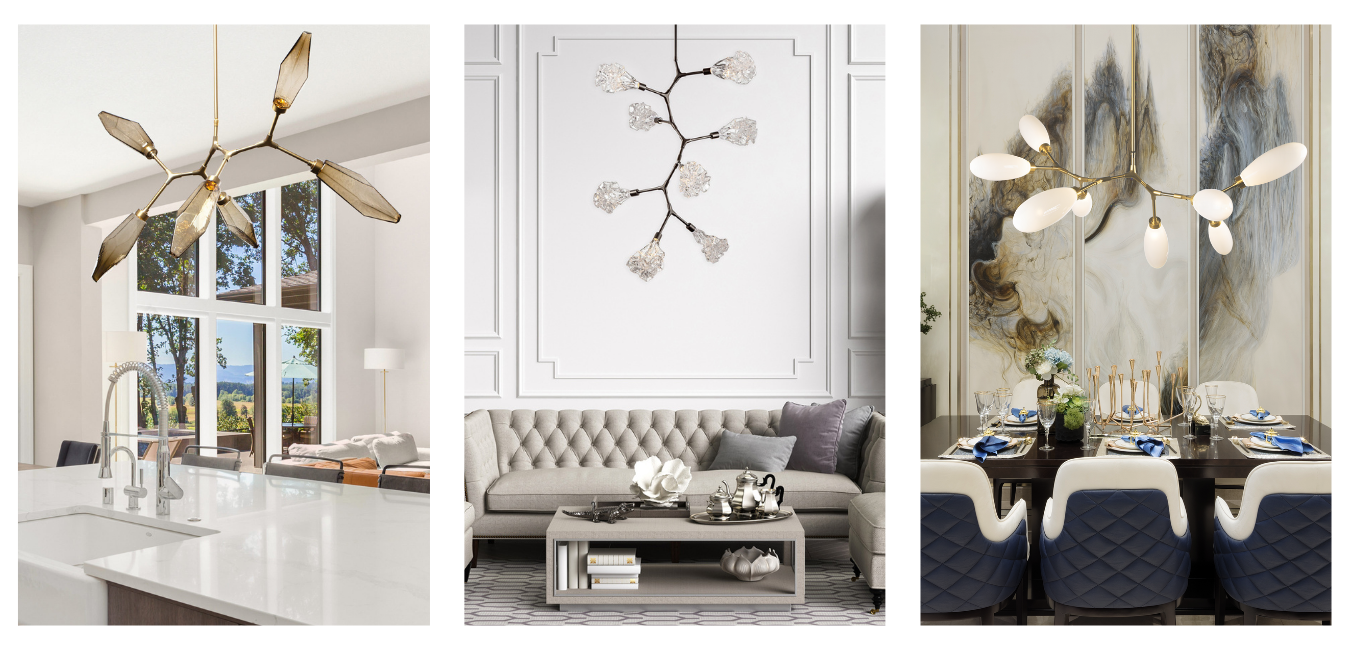 Not long ago, the term 'organic lighting design' conjured images of rustic metal chandeliers featuring realistic landscape silhouettes and pinecone-laden boughs. But in the design world, this time-honored aesthetic has evolved into a re-interpretation of nature that fully embraces elements of modern style. Sleek lines, geometric forms, and materials that celebrate texture and color are all part of today's popular lexicon of organic design.
Enter an asymmetrical ceiling light design known as the 'branching bubble' chandelier, popularized during the mid-century modern era. Organic and modern elements fuse seamlessly in this versatile fixture style, creating a playful yet sophisticated look that is still remarkably relevant today. In 2018 our design team adapted this fixture style to several top-selling collections, and the resulting 'Modern Branch' & 'Modern Vine' designs became an instant classic. 
What distinguishes these Hammerton Studio designs is their celebration of beautifully handcrafted blown glass in a wide selection of intriguing styles and colors that nod equally to organic and modern style. And with integrated LED lamping, the unique artisan detail of each glass shade is fully showcased without the distraction of a filament bulb. 
Modern Branch and Modern Vine lights are each offered in two sizes in our Gem, Rock Crystal, Hedra, Aalto, Blossom and Fiori collections and are also customizable in size and scale.
Click on any image below to learn more.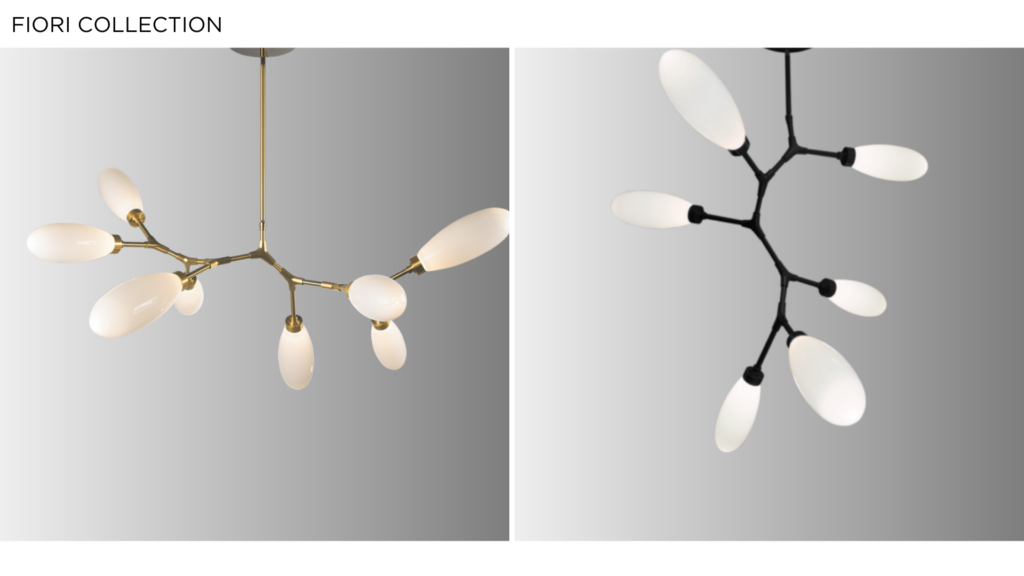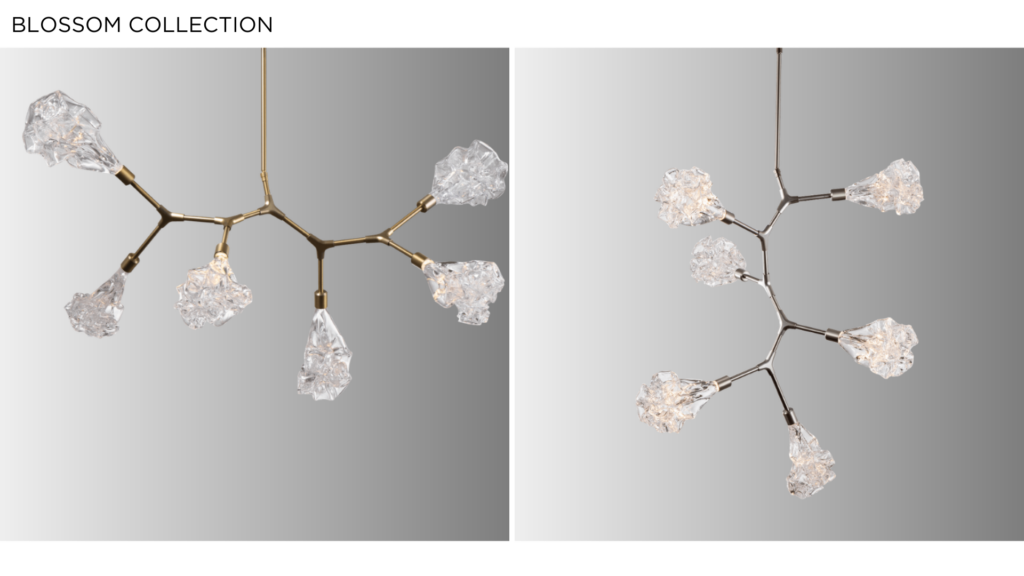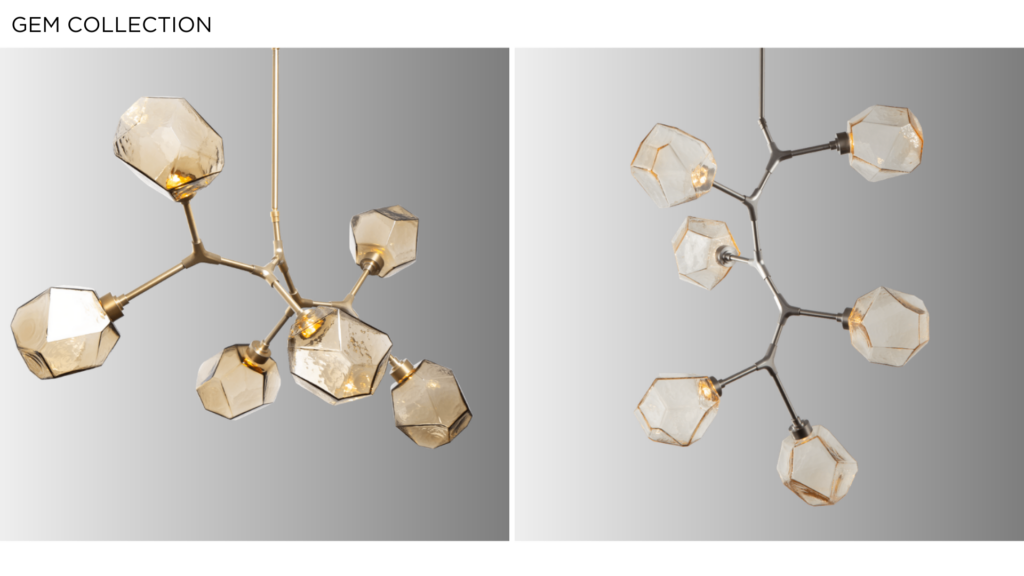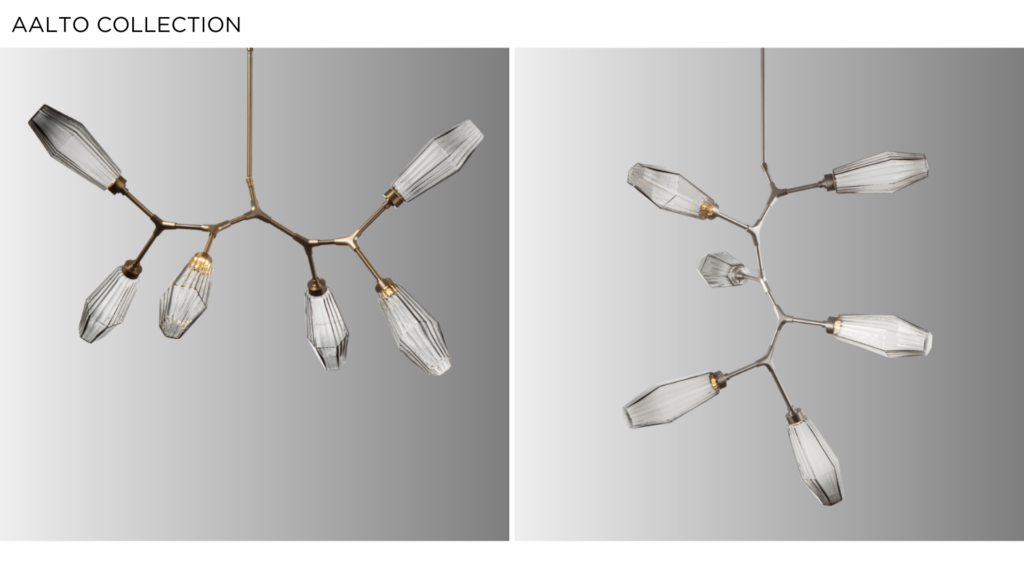 Contact your Hammerton representative for more information.