Check out our feature in Redfin's latest article: Interior Design Rules of Thumb You Should Stick By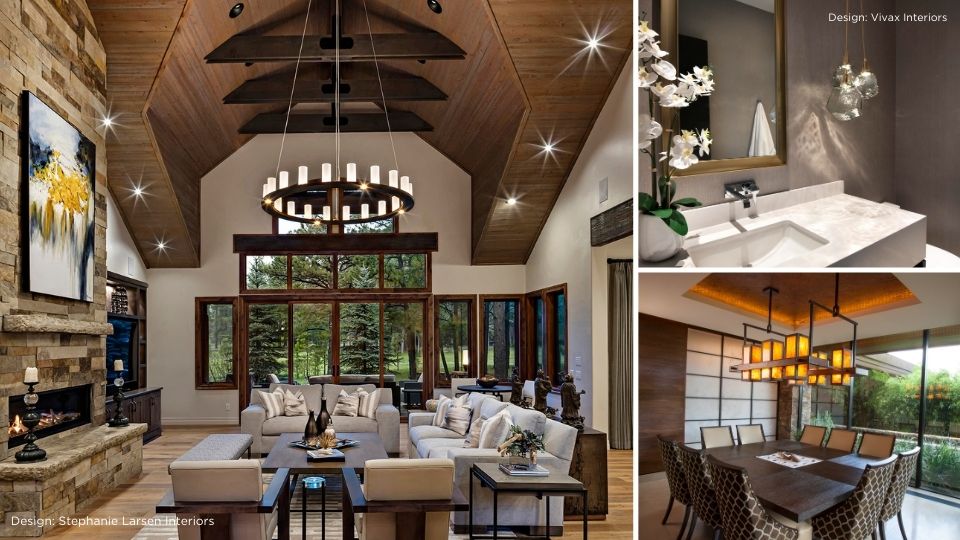 Decorating your home can be difficult, from color pallet to furniture, decor, and lighting there are so many elements to consider. You've probably heard the saying that you must first know the rules before you can break them, and although we love the thought of tossing design rules out the window, there are a few guidelines to make decorating your space a little easier. Whether you are decorating a condo in Portland, OR, or a large home in Denver, CO there are basic rules to follow to help you bring all your interior design dreams to life. Few know this better than these expert interior designers who have made it their mission to transform an empty space into an inspiring and unique home, check out what they had to say.
Create a focal point
A well-designed home is a mix of layers, texture, and color working together to tell your story. One of the most important ways to start that story in any space is by creating a focal point. Prior to using my services, I often see clients make the mistake of what I like to call, "visual chaos." This is when you have too many things in a space vying for your eye's attention. A good rule of thumb is to edit each area of your home in a way that allows the focal point to be the first thing you see when you or guests enter the room. A focal point can be anything, a beautiful fireplace, your favorite piece of art, a fantastic view, floor to ceiling library bookcases, or even your TV entertainment wall. Whatever the purpose of the space is will help you decide where to direct focus when walking into that room. – Kevin Twitty Interiors
Decorative lighting: The importance of size and scale
Decorative lighting should be scaled in proportion to the space it occupies – think room dimensions, ceiling height, furniture plan, and flooring configuration, etc. Voluminous rooms need appropriately scaled fixtures both to provide the right amount of lighting and to create visual balance with other objects in the room. For example, overhead fixtures can be stunning focal points if scaled and styled correctly, but the vast majority of 'off the shelf' products are often sized too small for today's larger homes. –Hammerton 
Read More here….