Hammerton 2016 best sellers
While Hammerton is best known as a custom lighting manufacturer, our catalog offers close to 1,000 fixtures in styles ranging from rustic log & timber to sleek contemporary. Many customers purchase within standard specifications, but most take advantage of our unique custom capabilities by opting to modify their selections in size, scale, materials or finish options to better suit the intended space.
As shown below, the 15 most frequently ordered Hammerton fixtures of 2016 offer a good snapshot of the brand's design breadth. Depending upon client requirements, each was ordered with either standard or custom specifications. Scroll down and take a look.
---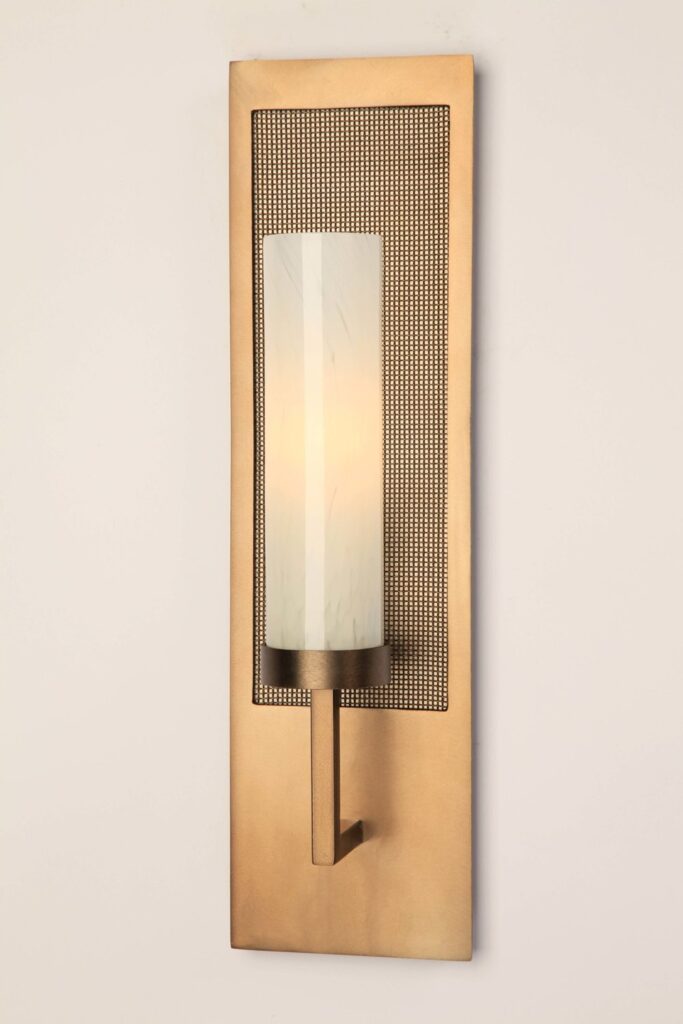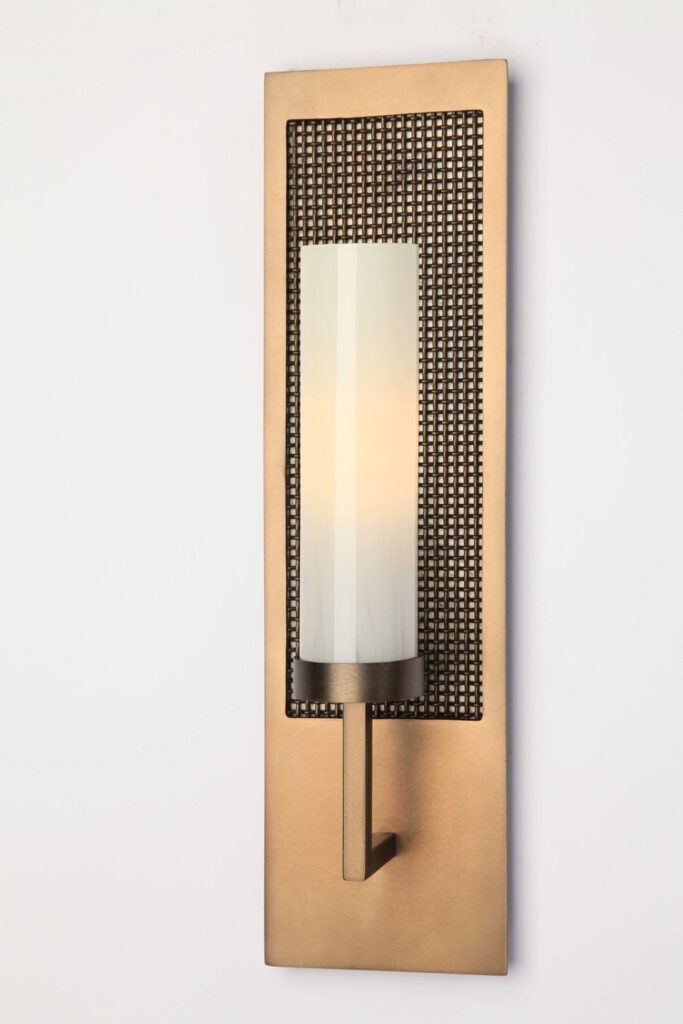 1. Hammerton Contemporary Sconce ID2155. In addition to a wide selection of size, finish and shade options, this versatile wall sconce also offers a choice  of backplate motifs to expand its design breadth and complement surrounding interiors. The fixture shown here is 18″ H x 5″ W.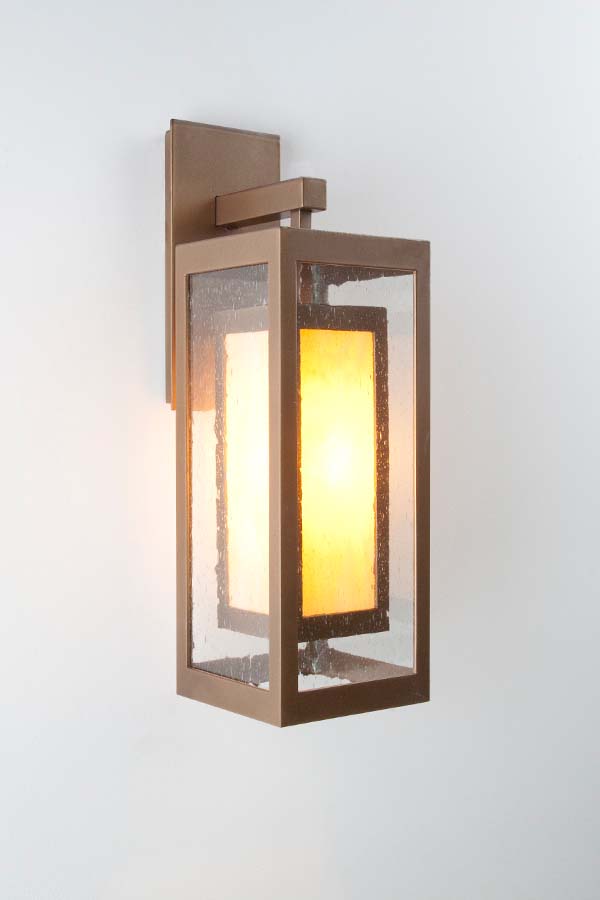 3. Contemporary Outdoor Sconce OD2210. Offered with a choice of mica, glass and mesh lens materials, this sleek "box in box" style has been a top seller since it was introduced over 5 years ago. We attribute its enduring popularity to a winning combination of  crisp lines and bold interplay of materials.
4. Seriph Chandelier CH1006. The Seriph collection reinvents the artistry of old world European scrollwork and offers a soft contemporary look that suits a wide range of interior styles. This popular ceiling light is offered with several shade styles and finishes, in four sizes ranging from 24″ to 60″ in diameter. At left is the 30″D medium size with 7 shades; at right, the 60″D extra large with 14 shades.
5. Contemporary Chandelier CH2297. Offered in a choice of glass, acrylic and mesh, this bold Craftsman-inspired pendant chandelier is a popular "go-to" fixture for mountain contemporary interiors.
6. Contemporary PL2150 Linear Suspension. The classic "box in box" style, this 54″ wide dining/game light is equally popular with lenses in fine mesh, acrylic or glass.  While the fixture appears deceptively simple, its sleek, crisp-lined design is very hard to pull off well in a large scale. It requires heavy gauge steel, quality materials and high precision artisan craftsmanship – which is why very few lighting manufacturers dare to attempt this look.
7. Log & Timber Chandelier CH7001.    This original Hammerton design remains as relevant today as when it was introduced nearly 20 years ago. It can be ordered in 7 motifs including Pine (shown at left), Maple, Aspen, Branch, Vine, Oak and Grape. Standard sizes include 27″, 35″ and 43″ diameters.
8. Contemporary Sconce ID2066. Slim lined with sophisticated handcrafted details, this versatile 29″ H fixture is ideal for a wide variety of applications.
9. Contemporary Sconce ID2176. A very popular choice for hospitality applications, this 22″ H sconce packs a lot of design value for an ADA compliant fixture. It is offered standard in glass and smooth steel as shown here, but clients have incorporated mesh and hand hammered details to pull it in different design directions.
10. Contemporary Pendant LA2117. Another deceptively simple design that is difficult to pull off well, this pendant works beautifully in a wide variety of interiors.  Take it more relaxed and rustic with a mottled finish and mica lens as shown here, or more sophisticated and contemporary with a glass lens and metallic finish.
11. Contemporary Outdoor Sconce OD2178. .A beefy clean lined sconce with Craftsman inspired details, this 22″ H fixture is ideal for traditional and contemporary exteriors alike. As with most Hammerton outdoor fixtures, this sconce is available in aluminum with a marine grade pretreatment and a choice of several super durable AAMA 2604 architectural powder coat finishes, providing the industry's highest standard of performance for UV and salt spray resistance.
12 & 13. Log & Timber Outdoor Sconces OD7038 (above) and OD7040 (below). The perfect solution for rustic mountain and lakefront exteriors, both of these beautifully hand sculpted steel fixtures are offered in multiple sizes and a choice of five motifs: Branch (above left and below right), Aspen (above right), Pine, Maple and Oak (below left).
14. Craftsman Outdoor Sconce OD8034. A classic lantern design with decorative pins and straps, this fixture is available with acrylic, glass (above) or mica (left) lenses. It's offered in two sizes and a wide selection of finishes, including the brushed and stippled finishes shown here.
15. Chateau Outdoor Sconce OD9214. Another enduring design that never goes out of style, this classic 23″ H fixture is all about sophisticated artisan crafted details. Choose from a selection of mica, acrylic or glass lens materials and several finishes.
Interested in learning more about any of these fixtures? Visit Hammerton.com or contact your Hammerton representative.