GEOMETRIC PENDANT LIGHTS IN HAND BLOWN & CAST GLASS
High school geometry and interior design… two subjects you probably didn't think would intersect. In fact; geometry plays an integral role in these stunning geometric pendant lighting designs, each beautifully handcrafted by Hammerton artisans here in Utah. Cleverly fusing elements of organic and geometric design, these intriguing lighting solutions are the perfect complement to today's most popular interior styles, from modern farmhouse to classic contemporary and well beyond.
The top-selling and versatile Gem collection adds visual intrigue to any room. These functional works of art in hand blown glass complement kitchen islands, bathrooms, bedrooms, entryways, stairwells, and more!
Evoking natural rock quartz, our bold Rock Crystal designs are the ideal statement piece. Artisan blown glass shades add modern flair to any space.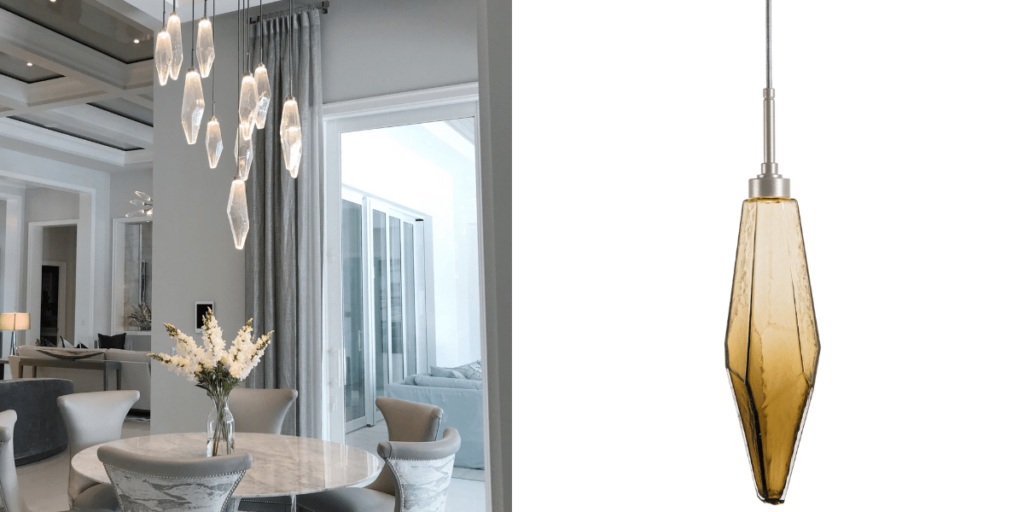 Fusing bold geometry and clean lines with intriguing angles and vintage elements, the Hedra collection is a go-to for modern farmhouse style.
Ancient in meaning, but refined for today. Totem is a brilliant orchestration of wood, glass and metalwork, that transforms natural materials into a bold interpretation of time, space, and connection.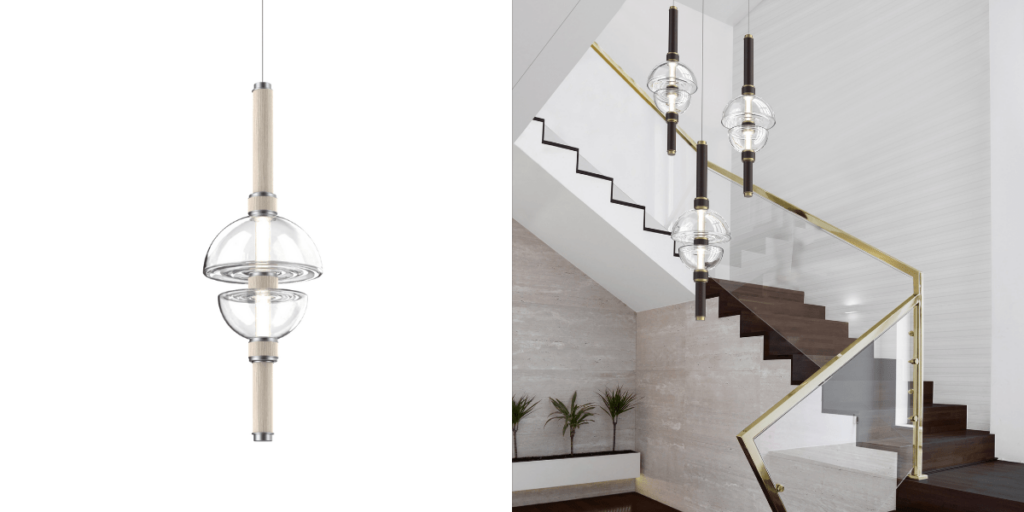 This bold yet classic Apothecary pendant design seamlessly complements almost any interior style.
This inspired collection brings celestial intrigue to any room, with sparking LED-lit geometric diffusers in artisan cast glass that appear to twinkle like stars.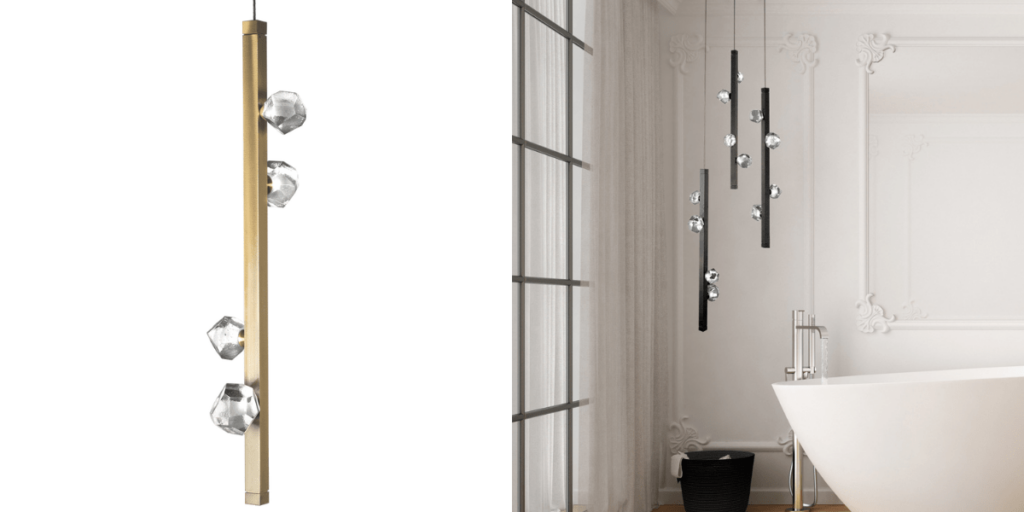 This striking geometric lighting design adds glamorous bling to any space.
A pendant design that nods to both vintage and organic design aesthetics, the Aalto pendant complements a wide range of styles.
Shop more unique pendant lighting here!