Designers We Love: Annie Santulli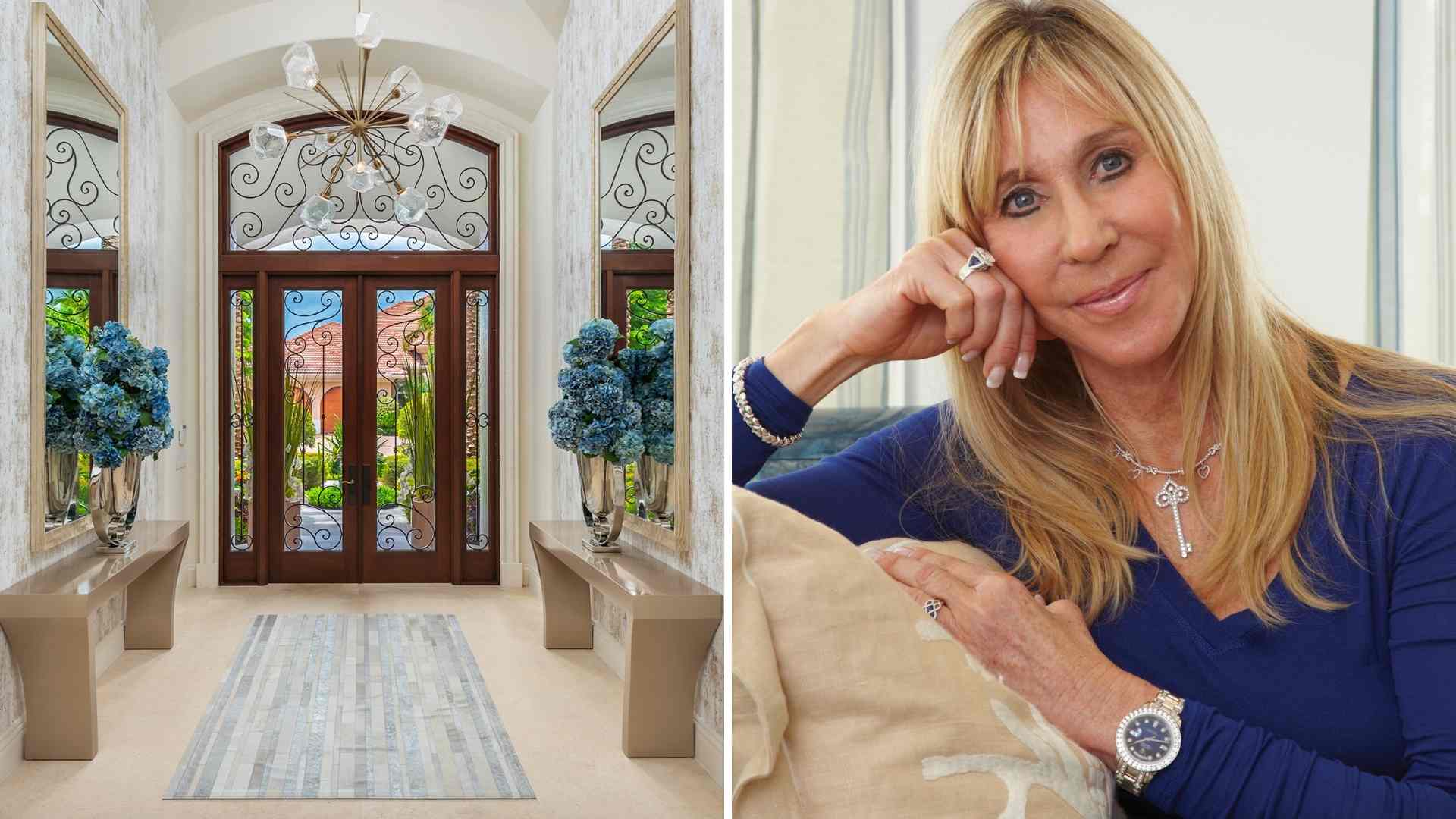 With nearly two decades in the industry, Palm Beach-based designer Annie Santulli has done it all, from luxury waterfront homes to high-rise penthouses and even a 150-foot yacht. Her canvas is versatile, and so is her style, drawing inspiration from her vast experiences designing homes in Florida, Cape Cod, The Hamptons, and The Bahamas.
Santulli loves getting to know her clientele. "In fact, it is my favorite part of the process. I want my designs to reflect the true essence of my clients' lifestyles," states Santulli. As you can see from several recent projects, the homeowners' personalities brightly shine through.
Hammerton lighting is a go-to solution for Annie and her team. "Every Hammerton fixture I've purchased feels like a custom piece that was specifically built for my project and client, but without the custom price."
SLEEK METALLIC CONTEMPORARY RESIDENCE
A new build in an exclusive golf community in Palm Beach, FL, this expansive 6,000sf property embraces a contemporary aesthetic. Bold metallic textiles, wallpaper, window coverings, and accessories shine in this electric design, complemented by intriguing metal-toned light fixtures from Hammerton Studio.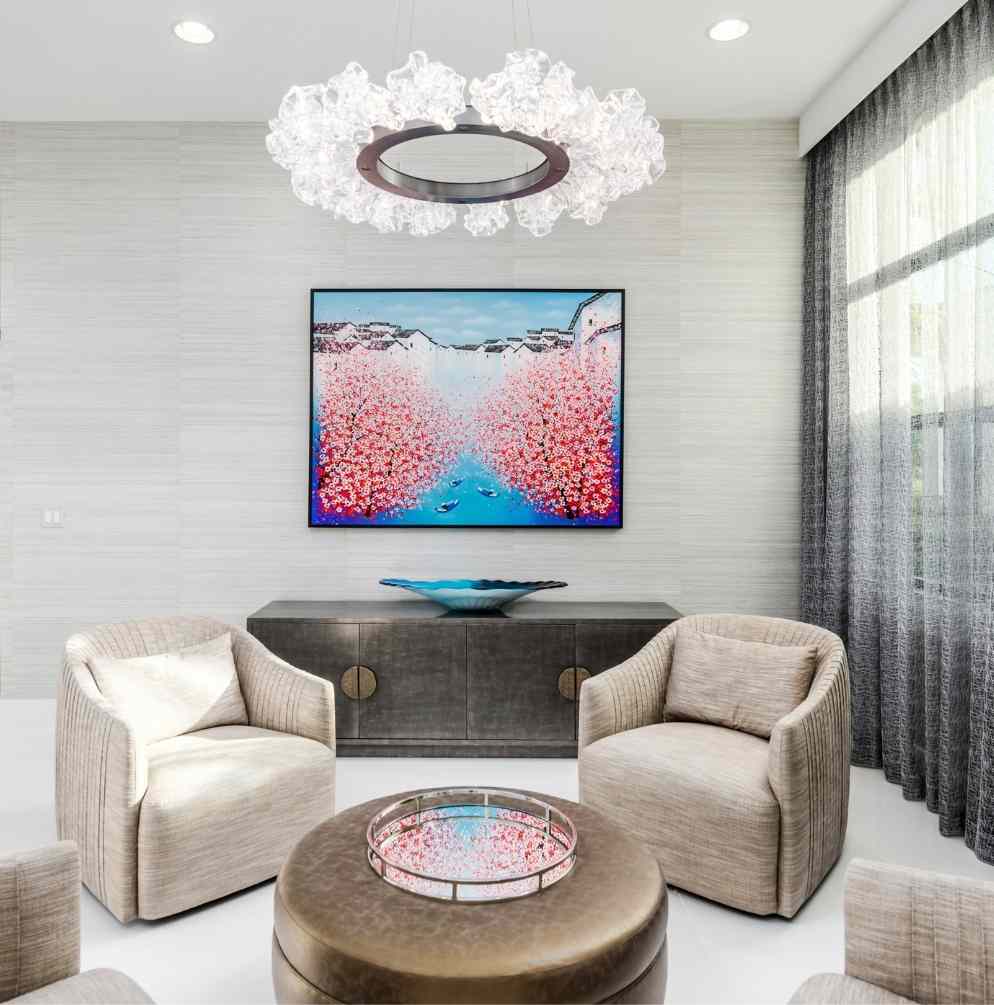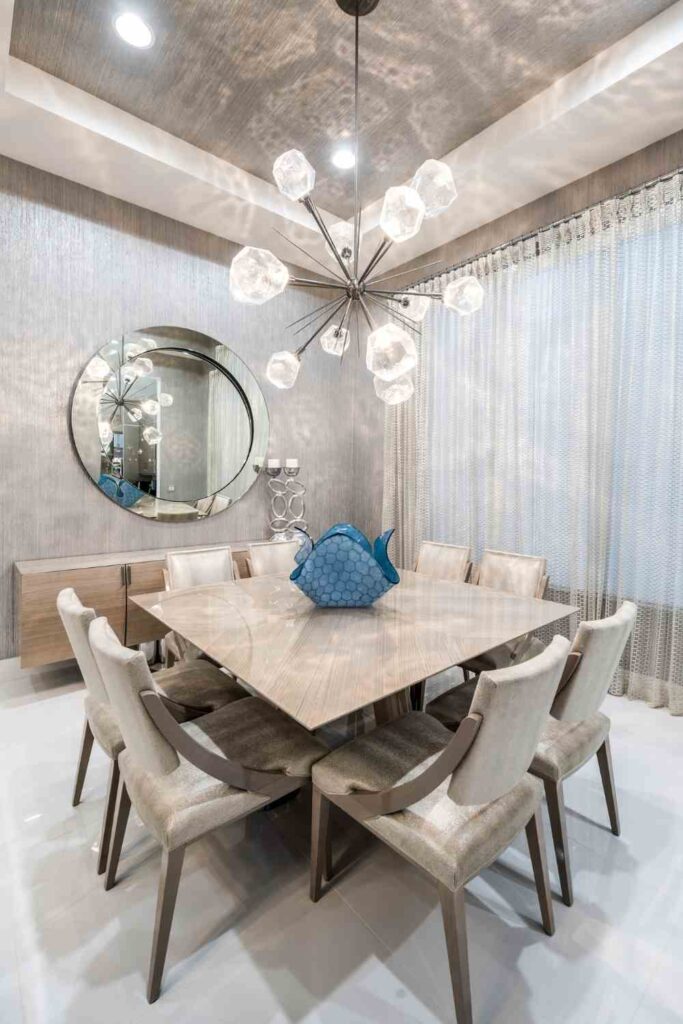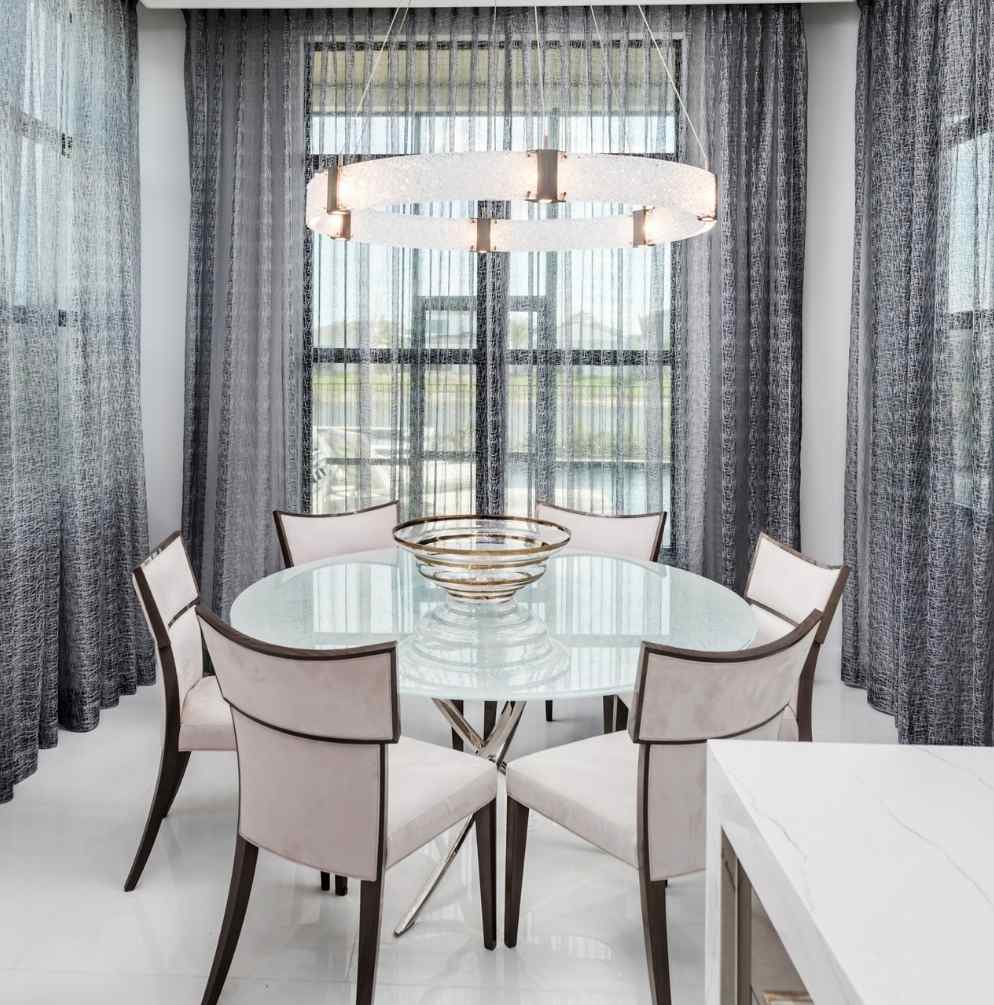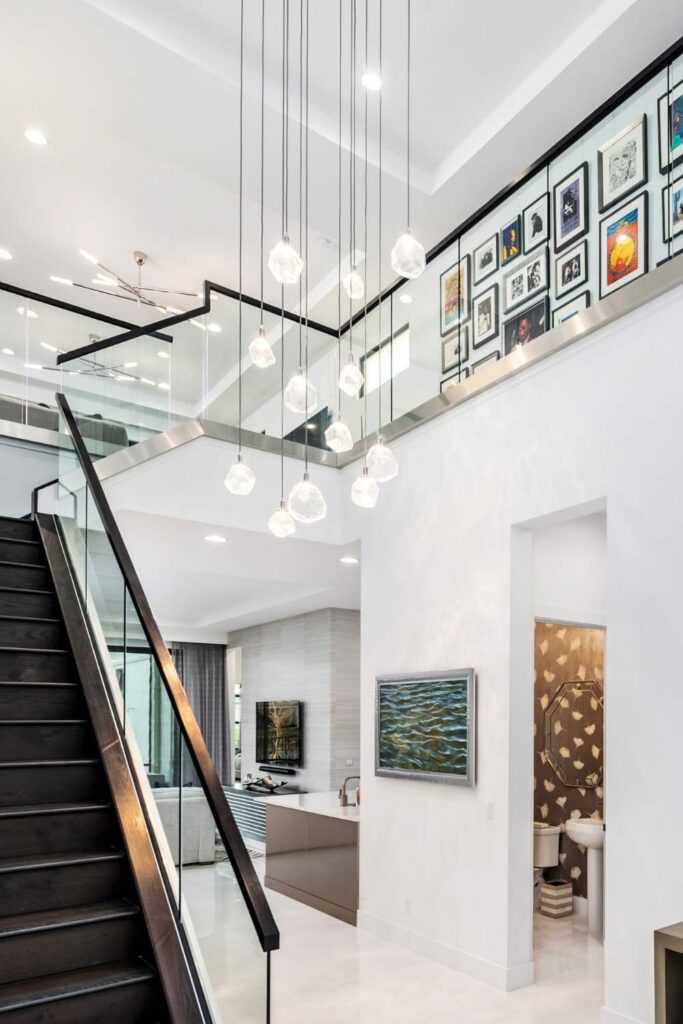 LUSH POOLSIDE LUXURY
This sprawling 6,500sf estate required a complete redesign of both the interior and the exterior. Located in a lush golf community in Orlando, FL, the design incorporated rich earth tones of the surrounding area. Creating a rustic and inviting atmosphere was a priority. To achieve this, luxurious textiles were mixed with contemporary furnishings in soft warm grays. " I chose Smoke glass for many of the fixtures to complement the grey tones and eliminate any harsh lighting effects," states Santulli.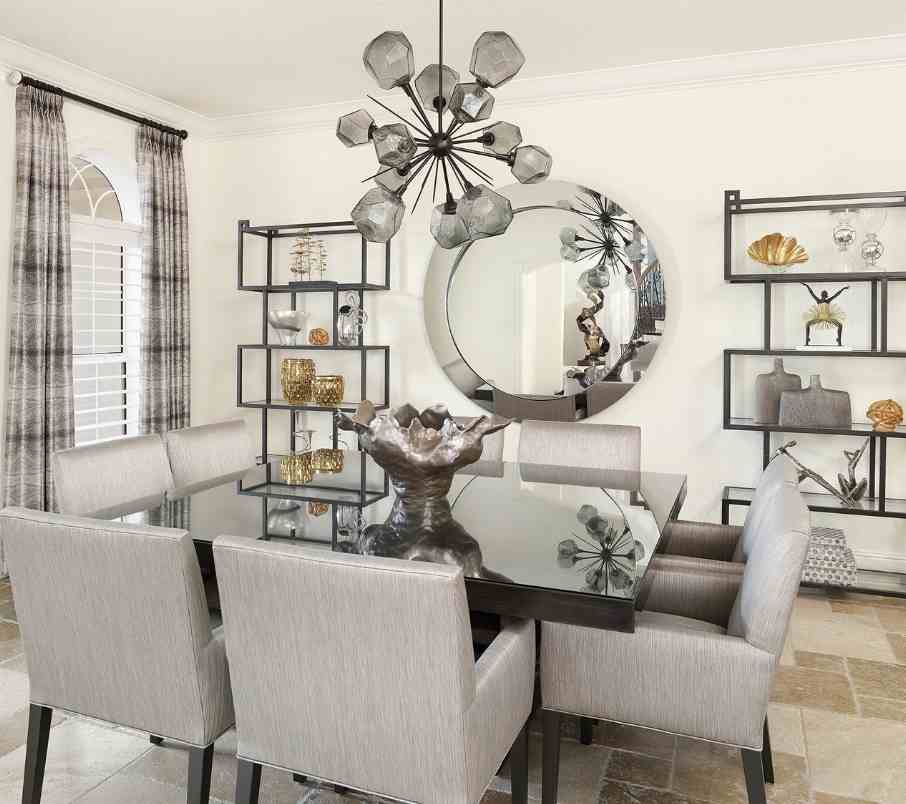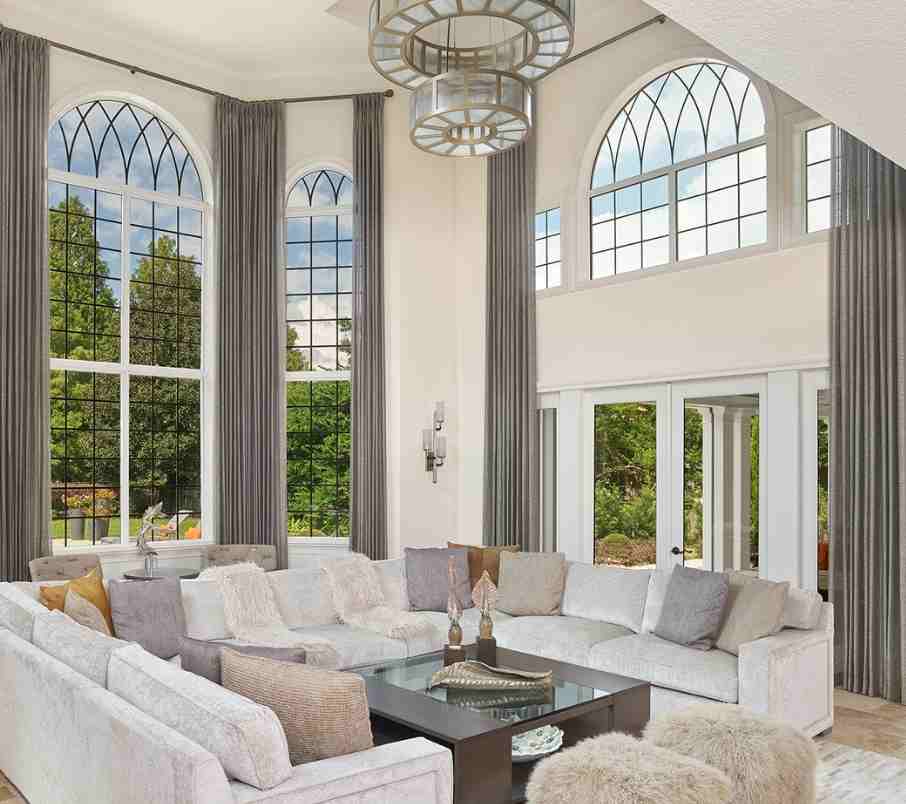 INTERCOASTAL SANCTUARY
This 4,500sf residence located on the beautiful Florida Intercoastal Waterway is a yachter's paradise. Vivid water tones inspired by the waterways punctuate the calming nature of this design. A soothing teal color weaves from room to room to create a tranquil environment.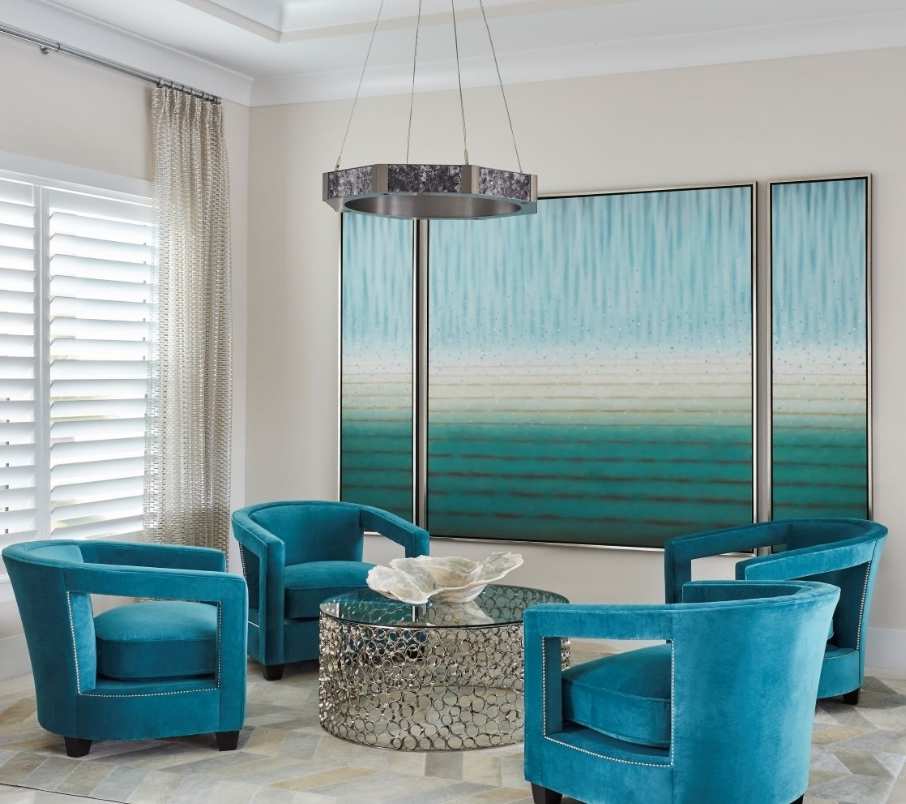 "What can't be put into words is the beautiful shadowing of Hammerton lighting that occurs as the outside light changes. This added drama is always a unique experience I enjoy sharing with the homeowners when the lighting installations are complete."
— Annie Santulli, Annie Santulli Designs| Palm Beach Gardens, FL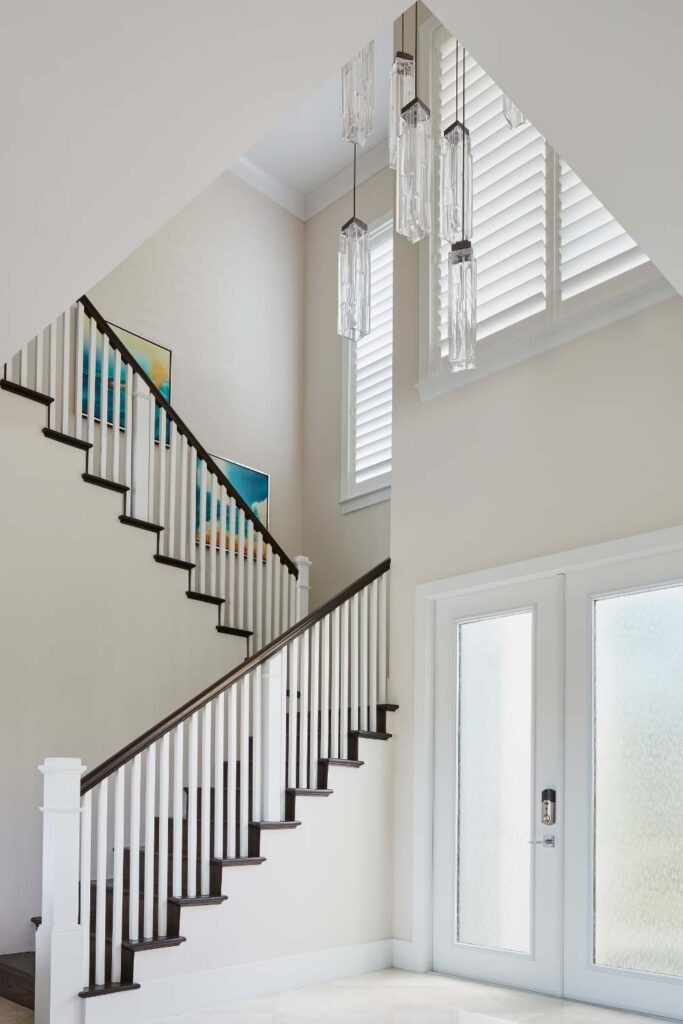 Santulli partners with local showroom Judith Norman to bring her clients' personalities to life with extraordinary designs. See more of Annie Santulli's designs here, or shop Hammerton lighting here.