DELIGHTFUL DOUBLE DRUM LIGHT DESIGNS
Interior designers are often faced with projects that demand unique solutions. If a room requires something outside the box when it comes to light fixtures, consider double drum designs. There is an endless list of reasons to consider adding this unique lighting design to your contemporary home.
Double drums are a great alternative to the basic drum cylinder. While commonly found in kitchens and dining rooms, these clean and simple fixtures can be the highlight of any contemporary room.
Double drums are great for spaces that need a fixture with both volume and aesthetic interest. One example of this type of space is a two-story living room. The placement of a properly scaled double drum fixture not only provides functional overhead lighting, but it can also enhance a room's aesthetic appeal.
Another perk of the double drum is its versatility. Designers can incorporate multiple materials or complementary patterns to enhance interiors beyond the capabilities of the basic drum light. While the shape may be simple, the combination of different materials and patterns make double drums a unique solution for custom lighting plans. What better way is there to jazz up a bedroom ceiling light or a festive game room than with a personalized double drum?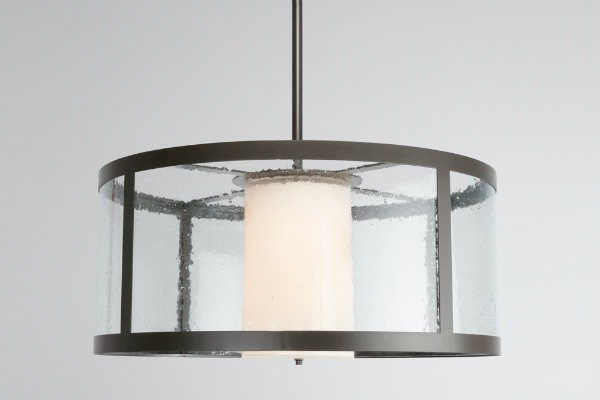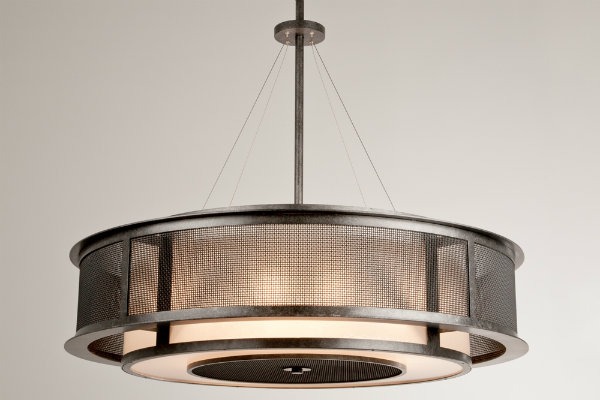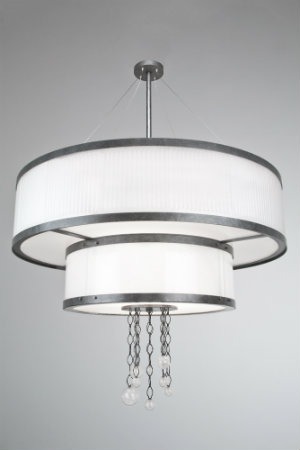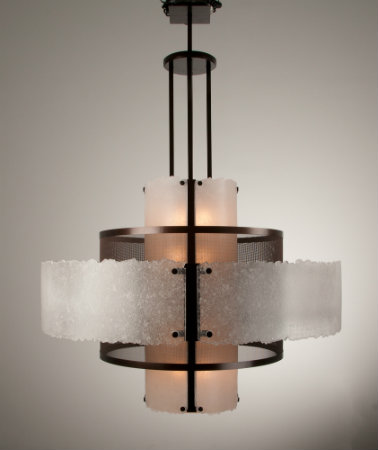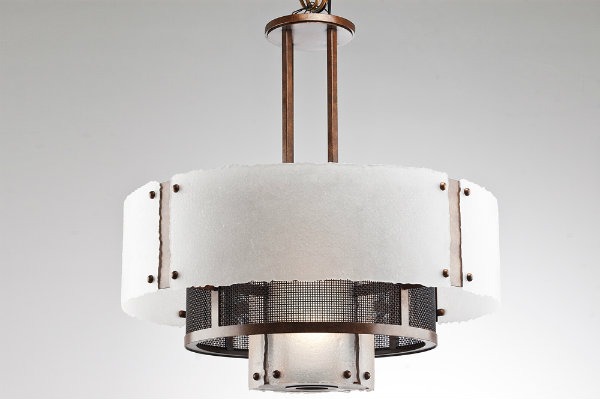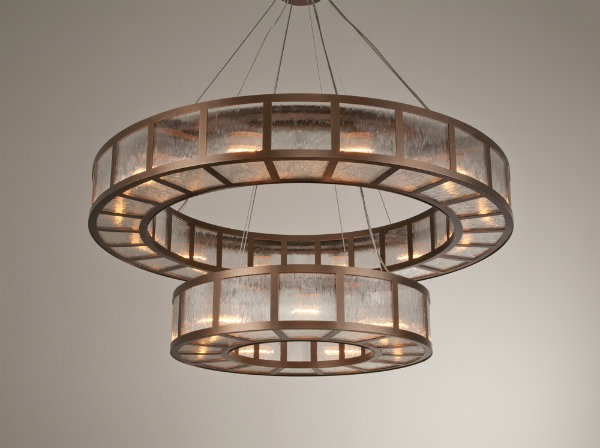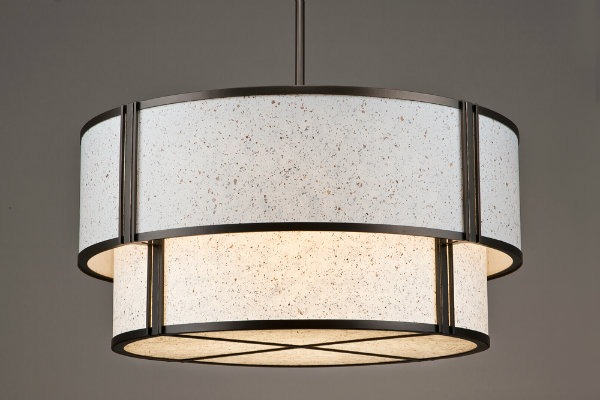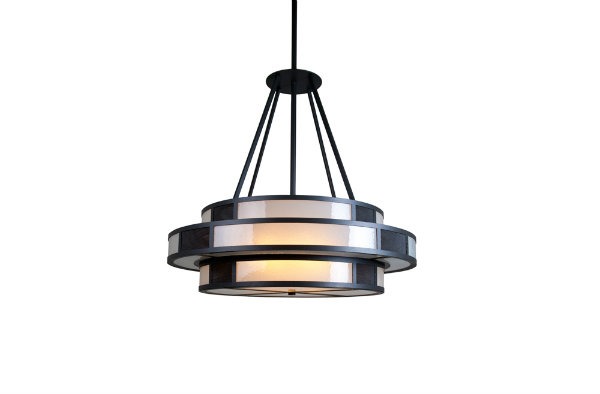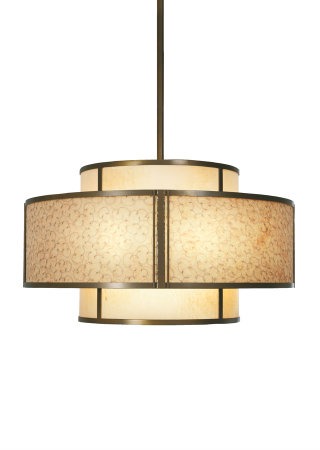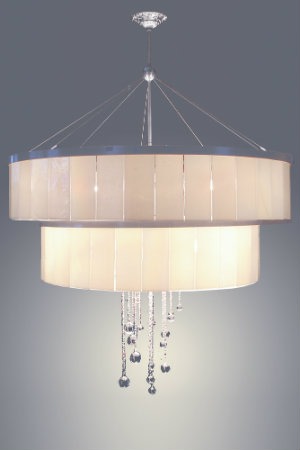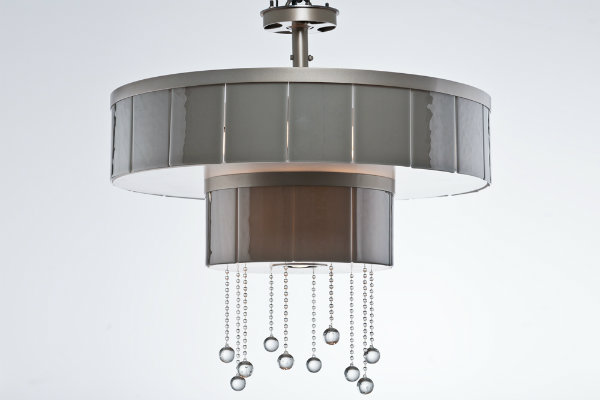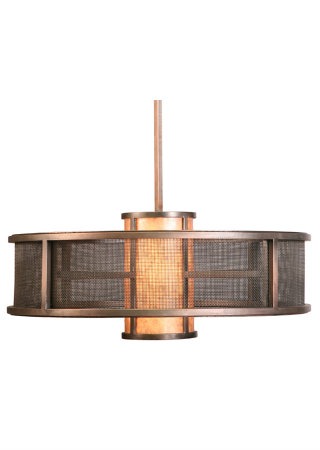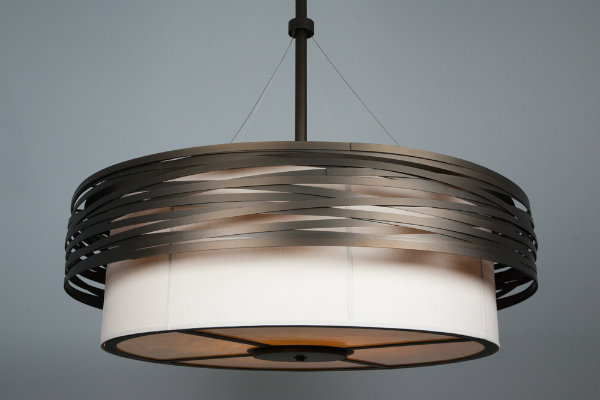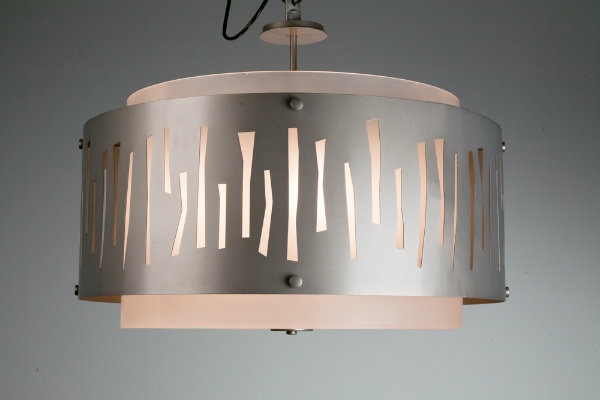 If you're in search of a completely custom light fixture like the double — or even a triple –drum, contact Hammerton today for a custom solution. Read more about our Drum style lighting in our 'Dressing up the Drum' blog post.