Celebrating Glass IN THE COMPANY OF A MASTER
Like so many great artists,  Dale Chihuly makes the outrageously complex seem entirely effortless — in scale, materials, design and detail. So when Hammerton was tasked with creating decorative lighting for a large living space defined by one of his works, we took the same approach.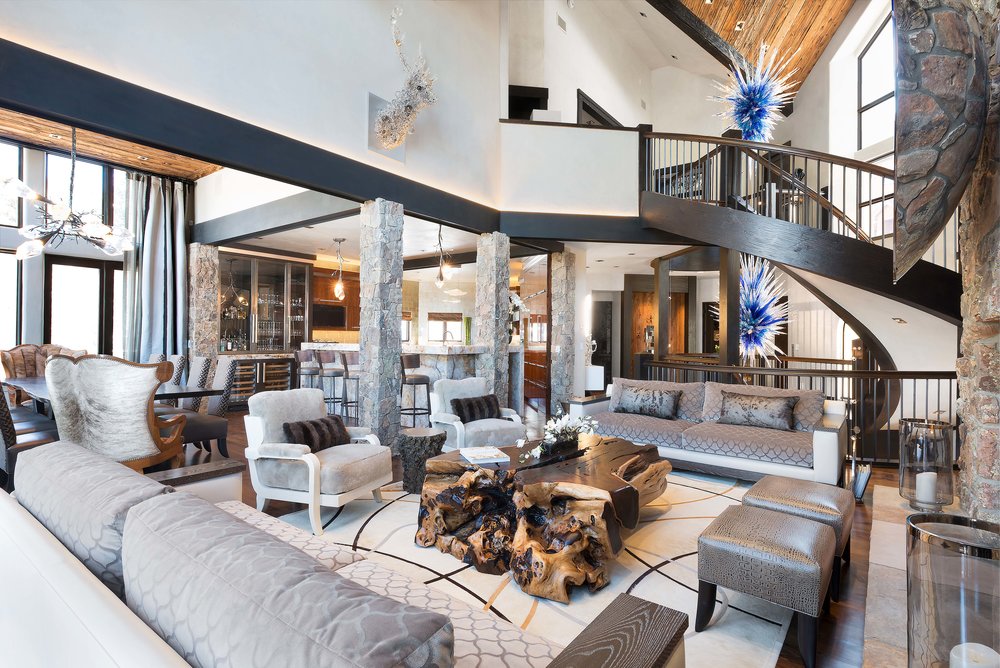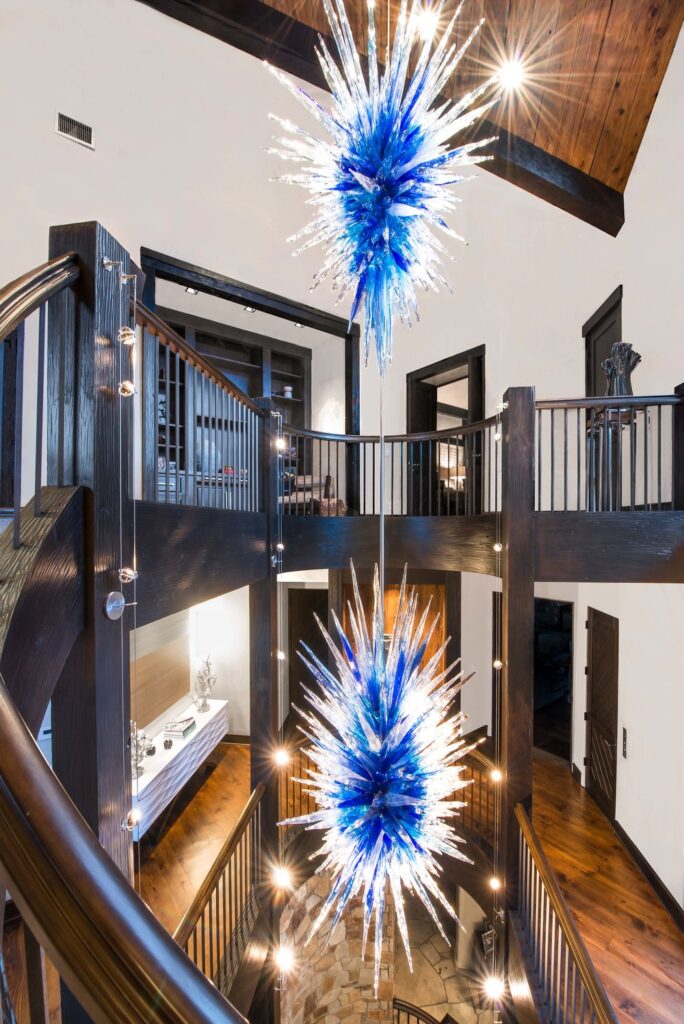 Designed by AP Resort Concepts, the neutral finishes and furniture in this luxury condominium provide the canvas for an eclectic assemblage of intriguing art and accessories. From the rough hewn burled wood coffee table to a glittering crystal elk head hovering overhead, each piece demands a second look — including, of course, the two-story Chihuly stairwell sculpture in characteristic shades of cerulean blue glass.
Nodding to this dramatic focal point — and underscoring the tongue-in-cheek sensibility of the homeowner's collection — the Hammerton design team conceived a wide-ranging and somewhat whimsical series of custom light fixtures showcasing artisan glass in several forms, textures, and motifs to add to the artistic drama.
In the sitting room and master suite shown above, oversized ceiling fixtures in custom blown and kiln-fused textured glass command center stage.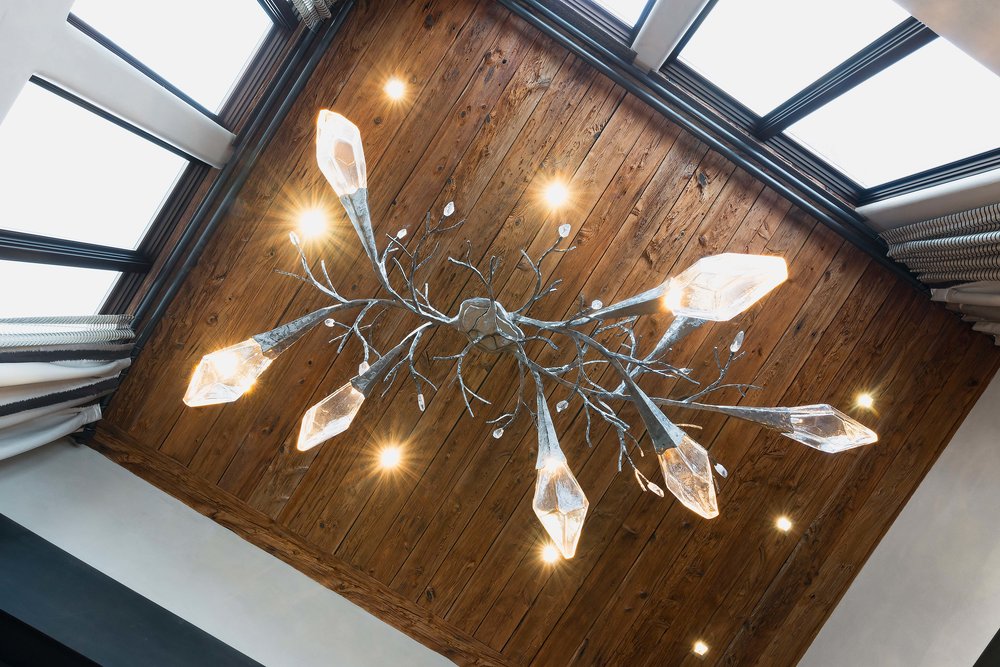 Custom light fixtures in the kitchen and above the dining table embrace two very different executions of an organic motif. Delicately carved glass leaves float peacefully above the kitchen island, while boldly scaled 'flower buds' in blown glass and heavily sculpted steel tower above the breakfast bar and the dining table.
The great room chandelier showcases slumped panels of glittering frosted fused glass in our Rimelight texture.
In the entry hall, a pair of LED sconces in heavy kiln-fired glass flank a large canvas, and echo elements of color and texture in the asymmetrical candlesticks beneath them.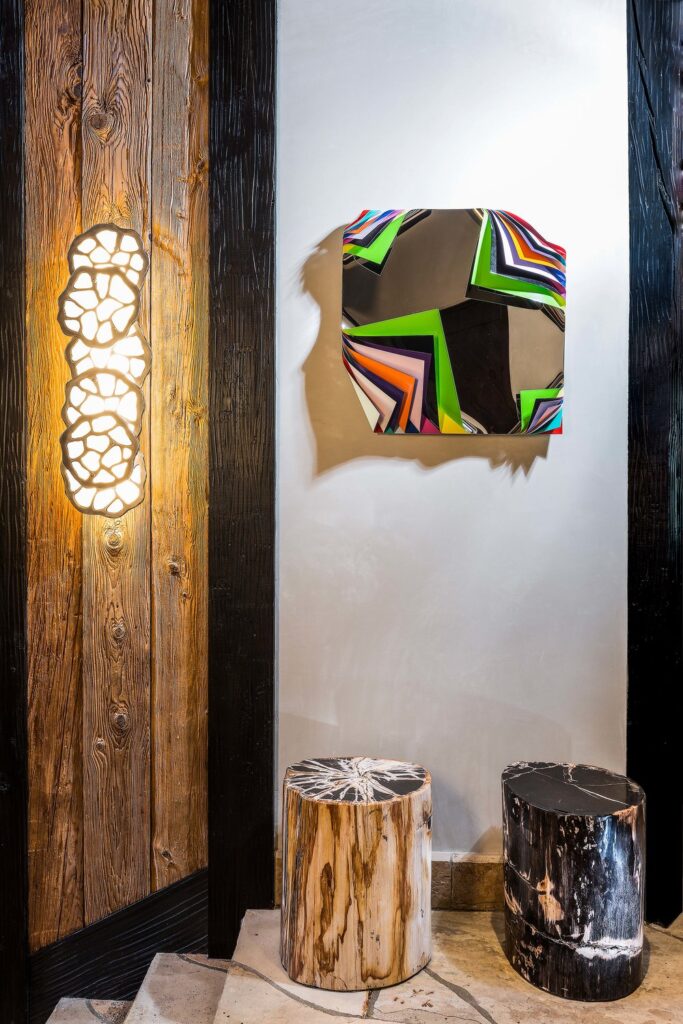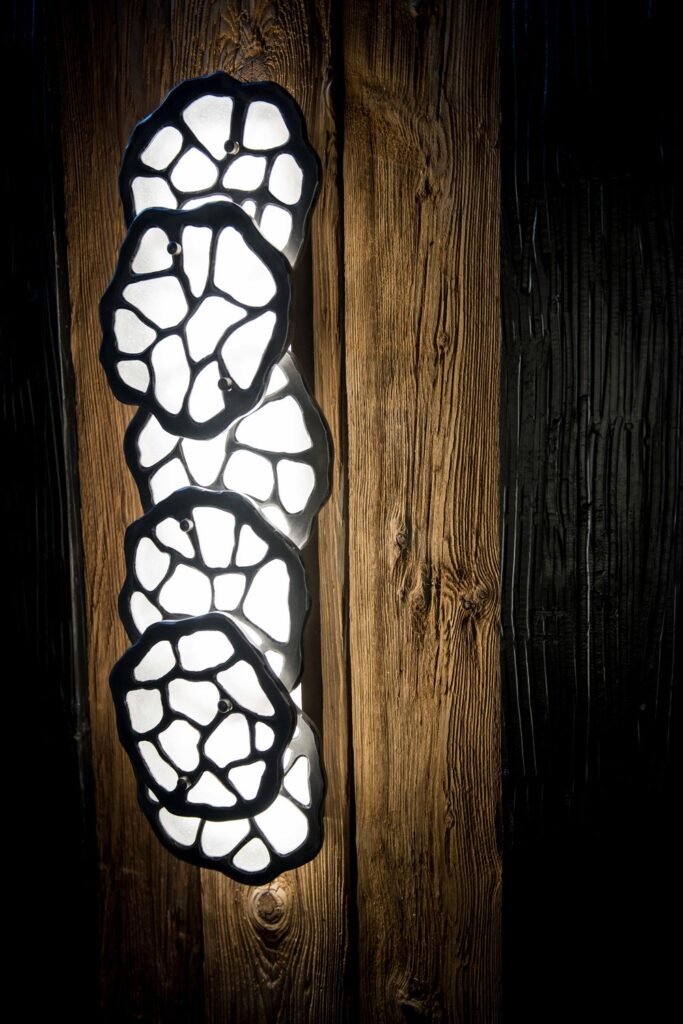 A custom cover sconce in kiln-fused glass and steel underscores the fanciful whimsy of an adjacent wall sculpture.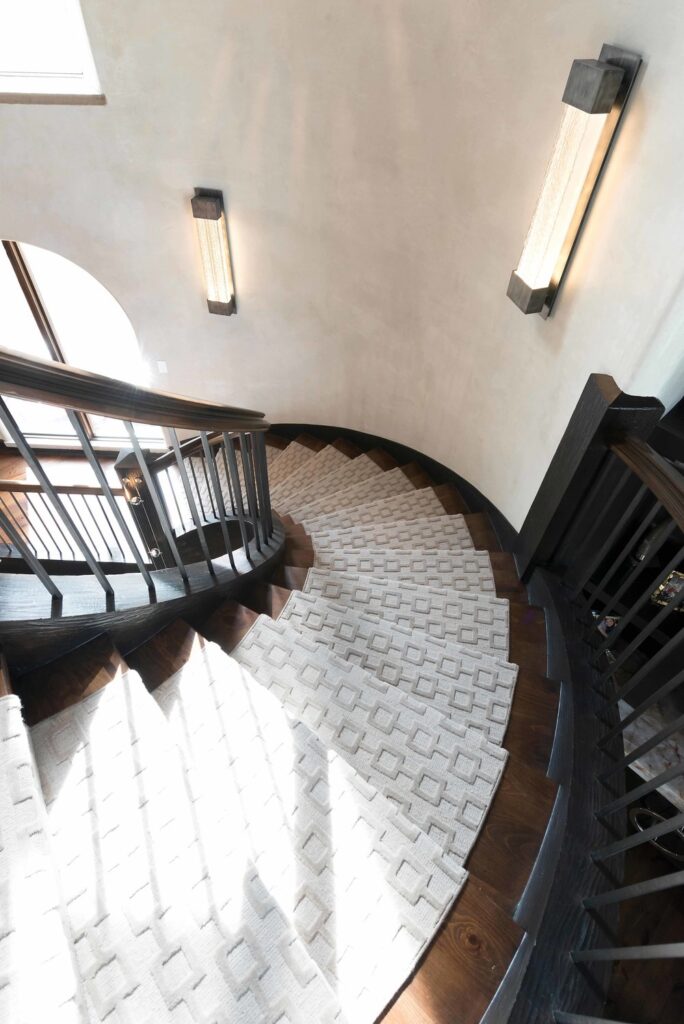 Chiseled glass sconces lining the stairwell feature twinkling, LED-lit layers of hand hewn glass. As shown: Contemporary sconce ID2297, 32″H, in Dark Nickel. To view more chiseled glass designs, see this previous post.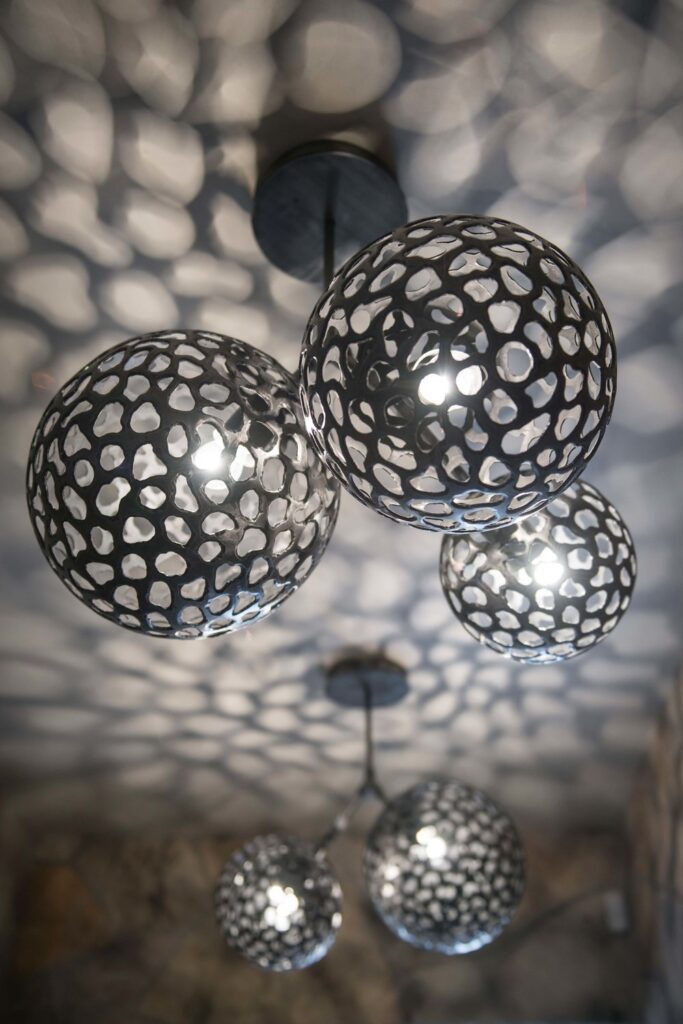 A triptych of ceiling fixtures dapple hallway walls with theatric light.  As shown: CH2269 from the Hammerton Contemporary collection, 24″D, in a custom finish.
Tell us what you think of these fixtures in a comment below, or contact your Hammerton representative for more information.