Custom SPOTLIGHT: BEYOND THe 'STATEMENT CHANDELIER'
It's true that much of Hammerton's custom work involves boldly designed, large-scale Heritage fixtures that make a big statement. But clients frequently call on our custom design and manufacturing capabilities to solve more subtle problems. Such requests can include modifying existing designs, extending an aesthetic element, value engineering a popular style of fixture, or simply meeting a tight deadline.
Below are a few recent examples of similar projects representing a wide range of styles and functions. Contact your Hammerton representative to learn more about any of these designs.
---
Custom drum pendants
Dressing Up the Drum Tasked with updating the interiors of the historic Lake Merritt Hotel in Oakland, CA, Hetherwick Hutcheson Design needed budget-friendly contemporary decorative lighting that nodded to the building's Art Deco heritage. Hammerton developed a series of value engineered drum designs incorporating this Art Deco-inspired bottom diffuser motif.
---
Custom Motifs
Symbols in Style Lighting offers a whimsical canvas for celebrating a favorite pastime or passion. Our design team has tackled dozens of custom motif projects for both residential and contract customers. Here are a few of our favorites.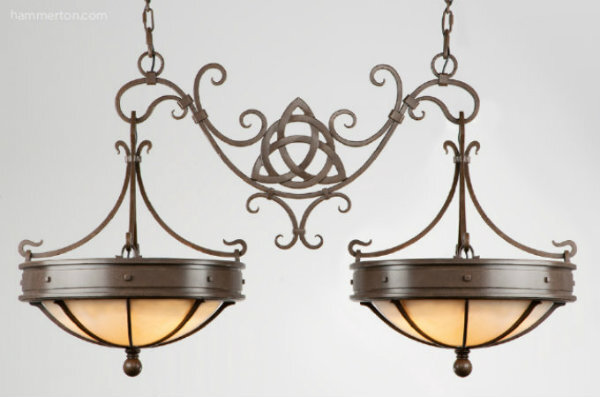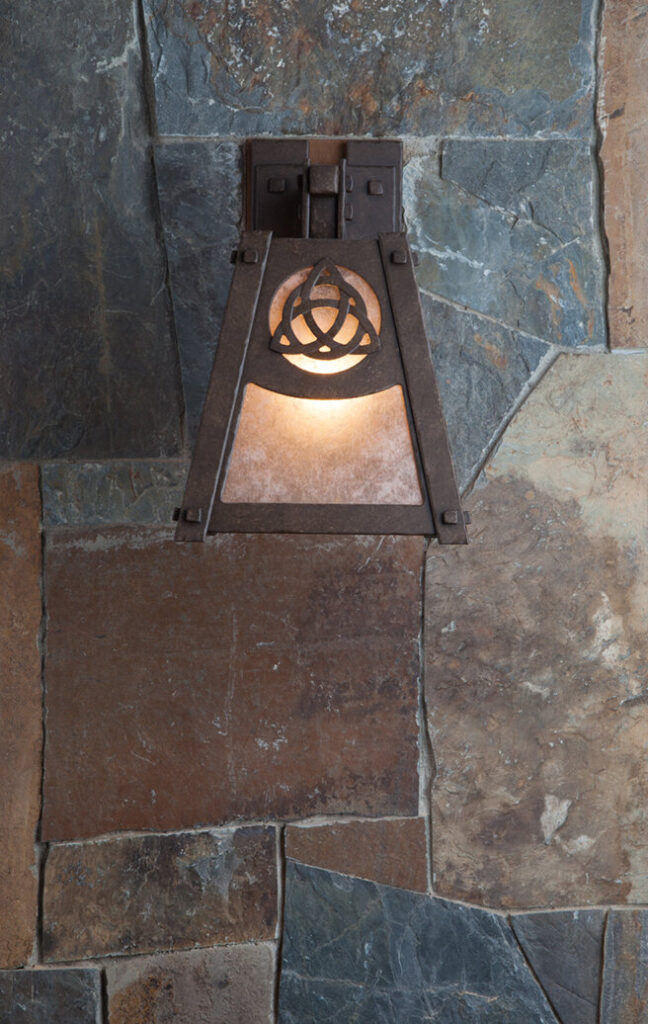 Above: in designing a series of custom fixtures to recognize a client's Irish heritage, our design team made creative use of a Celtic knot.
For a private pilot and airplane enthusiast, Hammerton repurposed a vintage propeller to create this bar light, with three vintage aircraft hand-drawn on rawhide shades.
---
TAKING INDOOR DESIGNS OUTSIDE
Modifying indoor fixtures for exterior use  is something we do every day, and involves three basic considerations. First, lights must be damp or wet rated depending upon their intended location. Second, they must be rigidly designed to withstand wind. Finally, they must be constructed, pretreated and finished to resist the weathering effects of prevailing climate conditions — think UV, moisture, salty air, and extreme temperatures. Below are two popular designs we recently modified for exterior use.
---
CLEAN Modern Pendants
When Less is More  The lights below are a small sample of recent custom work that falls squarely in the category of modern design. And while they appear very different from one another at first glance, they are all actually quite similar.
Each of these fixtures demonstrates how a single feature or detail can yield enormous design power. A simple glass ball hung akimbo, a steel LED-lit ring of brass, an asymmetrical assemblage of rectangular forms — each is elevated to a starring role that captures the visual intrigue of the overall design.
---
Floor Lamps
 This utilitarian fixture is typically function-focused, but the floor lamp can offer a great way to extend a look in seating spaces and other areas that require additional task and accent lighting. Shown here are a few of our recent favorites.
---
Celebrating the Cube
Reinterpreting a Familiar Form  When the design objective calls for a contemporary fixture that's equal parts 'safe' and 'surprising', the cube offers much potential. This simple geometry has served as muse for scores of custom lighting designs we've created over the years, many of which have become permanent additions to our catalog offering. Here are a few recent interpretations.
---
Modified CATALOG DESIGNS
Sometimes Bigger is Better   We routinely scale up pendant designs to suit high ceiling entry halls, great rooms, and other large overhead spaces. Below are recently modified versions of two popular contemporary fixtures.
---
CEILING FIXTURES
Flush Mounts with Flair  The design potential of this humble fixture style is often overlooked. Thoughtfully designed flush mounts can add unexpected pops of visual intrigue to secondary spaces and lower ceilinged areas.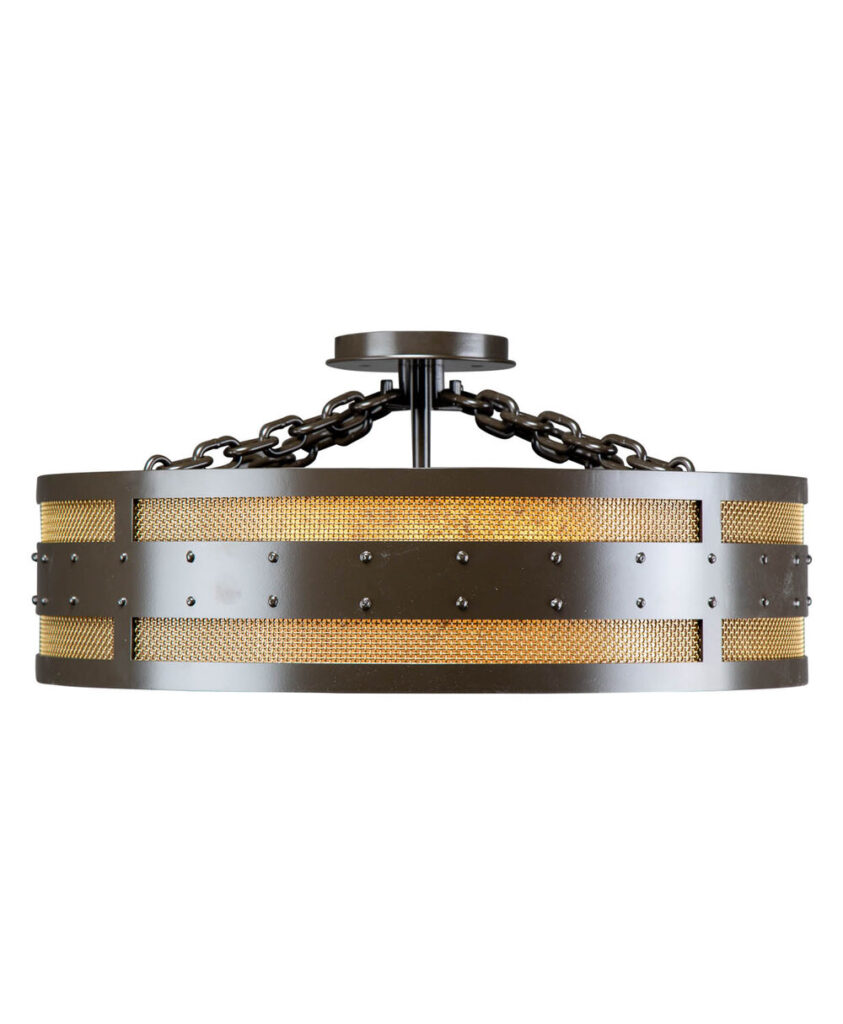 ---
POST & PIER MOUNTS
Enlightened Exteriors  By extending architectural details beyond the front door, custom post and pier mount designs can add inviting warmth to entry paths, outdoor living spaces and landscaped areas.
See anything of interest? Contact your Hammerton representative for details on any of these custom designs.