Case Study: BIG & BOLD
OCEAN REEF CLUB, KEY LARGO FL  
The largest private residential club community in the U.S., Ocean Reef Club debuted its new 30,000 square foot Carysfort conference center in 2016. Working closely with the on-site team, Hammerton designed and fabricated 50+ oversized ceiling fixtures in woven steel mesh, kiln-fired glass, parchment and acrylic — each ranging 4-10 feet in diameter — for the facility's grand entry, ballroom, cooking school, board room and several conference rooms.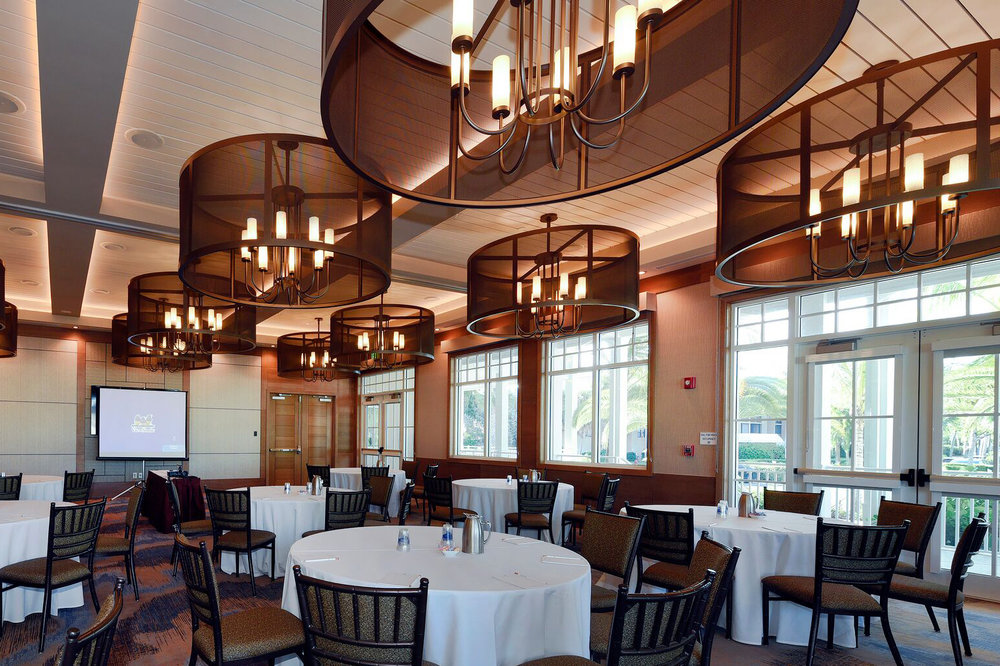 All fixtures started with an existing Hammerton design, which was then scaled up to as much as twice its original size. Mesh, white parchment and glass diffusers allowed each fixture to incorporate unique materials and textures into every space.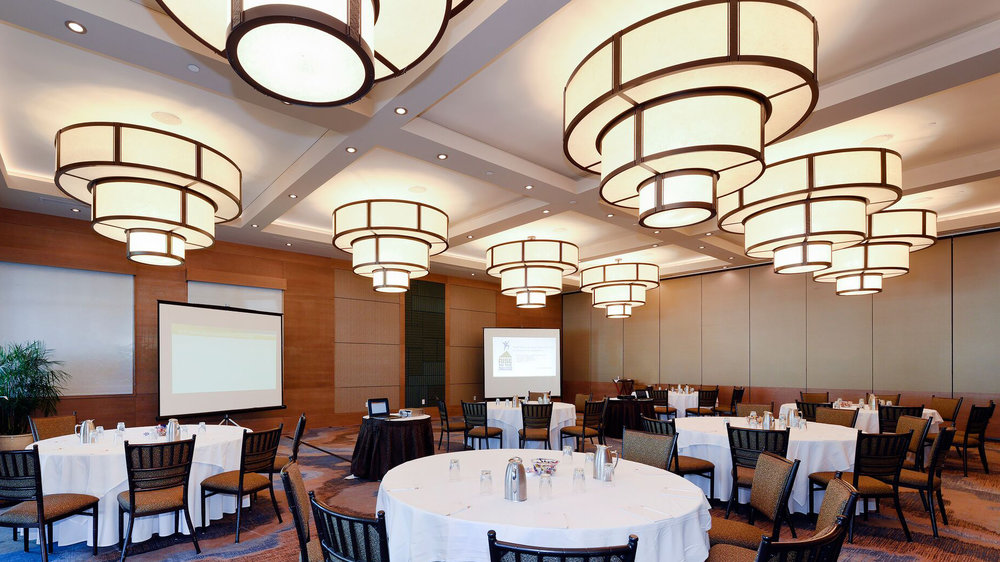 ---
Many of the Carysfort spaces are quite large, so it's difficult to appreciate the massive size of these fixtures. Below are a couple photos taken before installation showing the light fixtures next to a 6-foot life-size male cut out.
---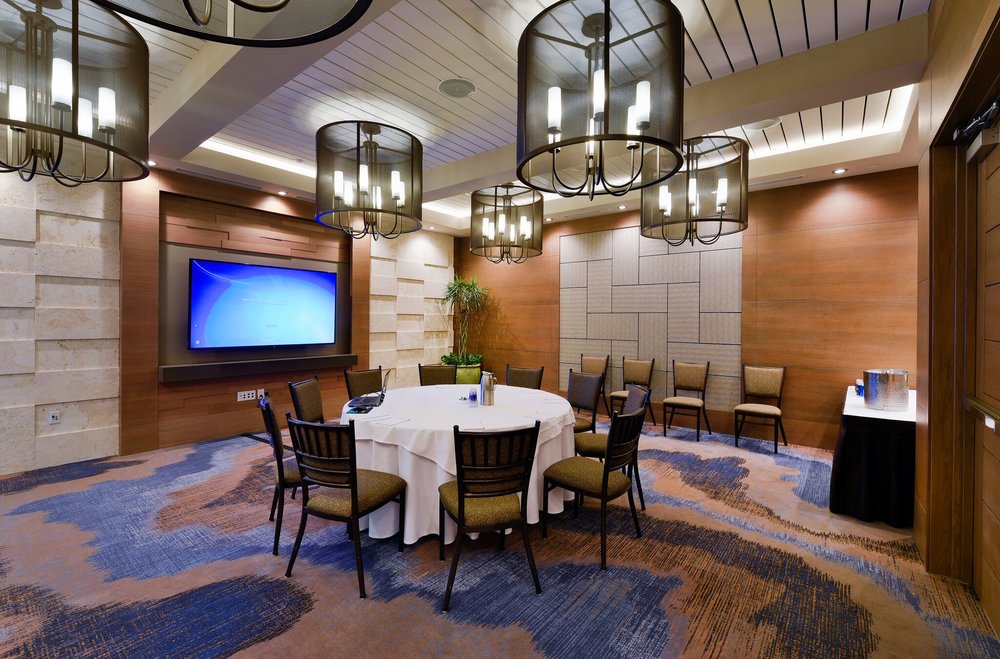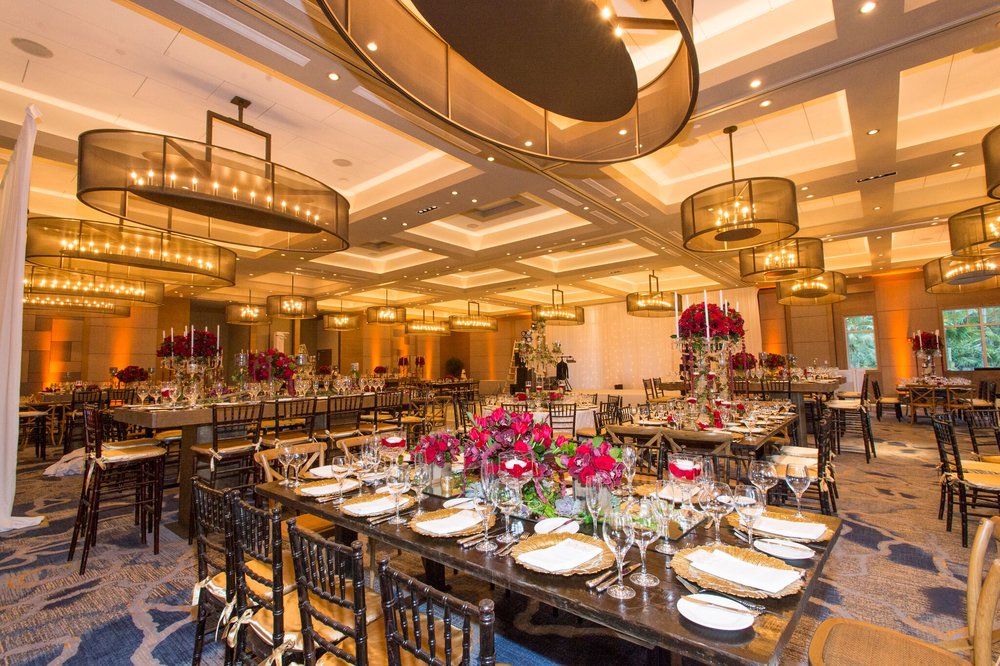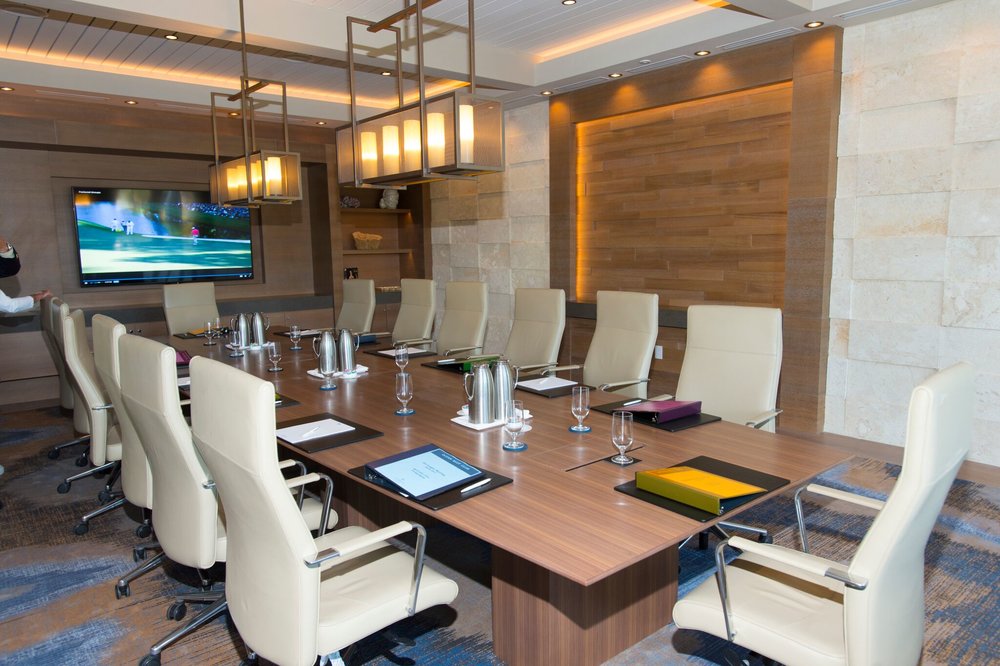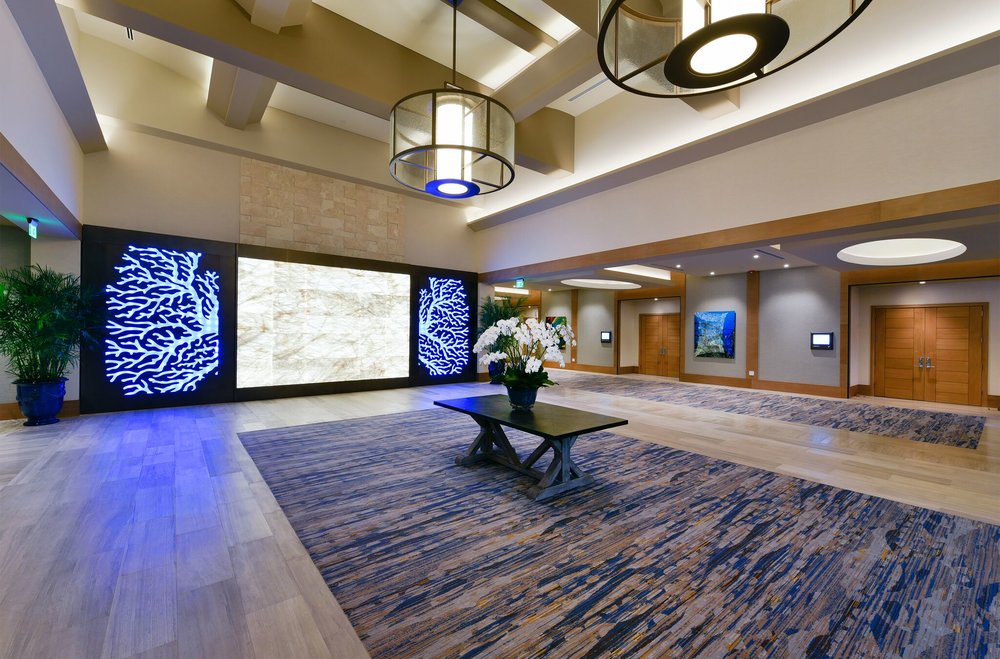 Want to learn more? Contact your Hammerton representative >