Bathroom Lighting as Inspiration
Gone are the days of lifeless and uninspired overhead bathroom lighting. Transform a mundane bathroom into a warm and inviting space with wall and ceiling lights that elevate the overall design with surprising form and fresh handcrafted materials.
Our designer clients understand how thoughtful lighting can transform the visual impact of this otherwise utilitarian space. Browse this collection of curated bath spaces featuring both Hammerton Studio and Hammerton Heritage fixtures and get inspired!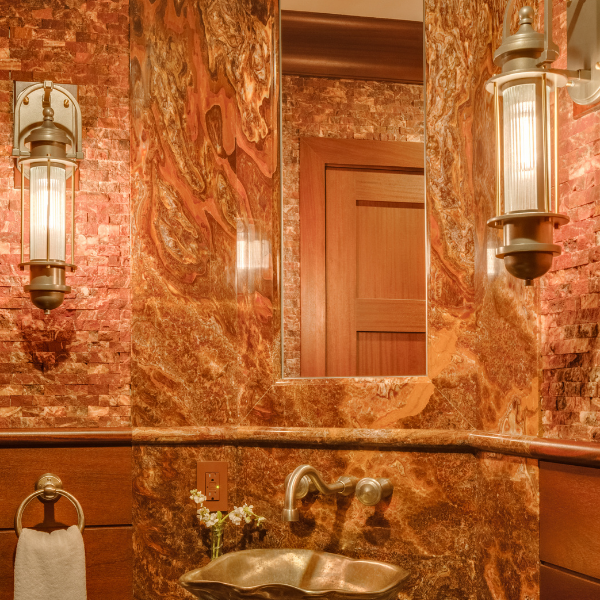 Nautical-inspired custom sconces in an oceanfront Cape Cod home. Interiors: Surroundings Custom Interiors l Orleans MA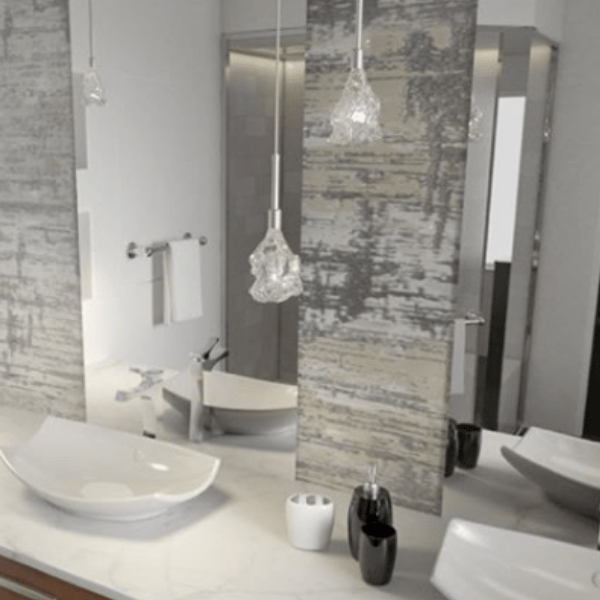 Blossom Pendants add textural intrigue to this master bath. Interiors: Jane Bell Interior Design | Scarsdale, NY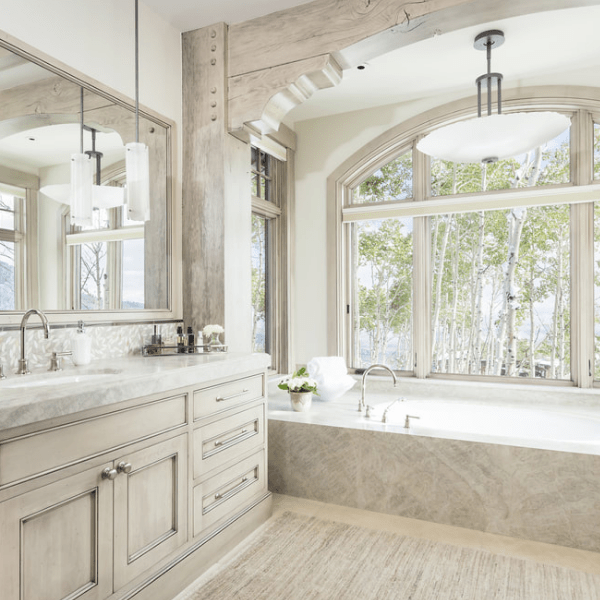 Custom lighting in crystal fused glass adds sophisticated glamour to this magnificent master Jane Bell Interior Design l Salt Lake City UT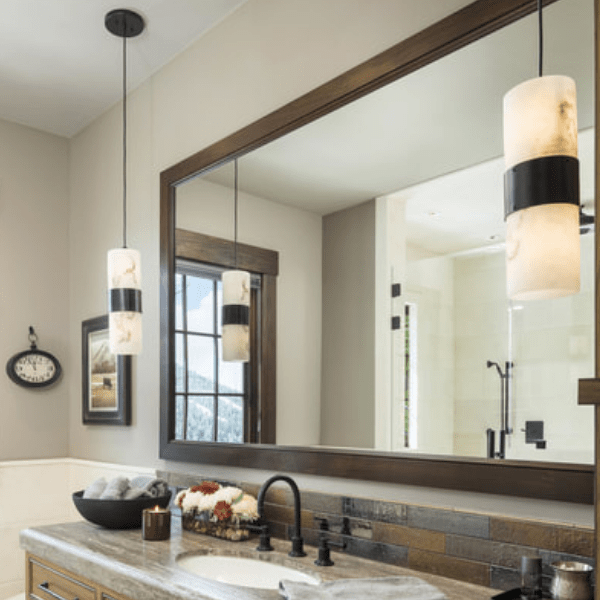 Custom onyx pendants accentuate a mountain bathroom. Interiors: Roxbury Studios l Salt Lake City UT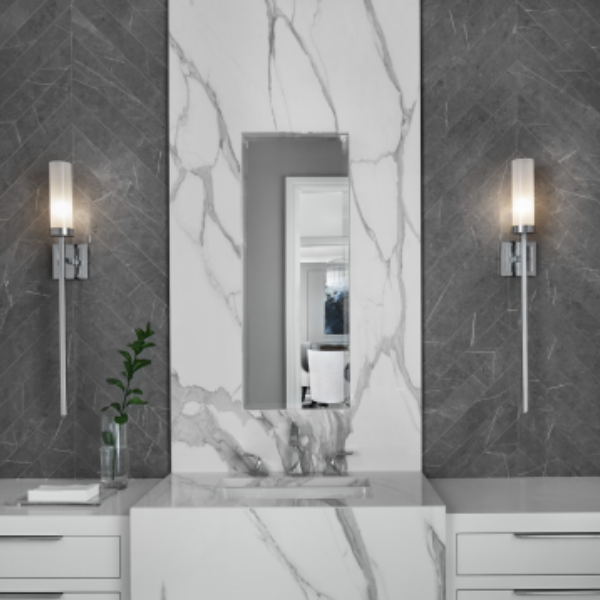 Modified contemporary sconce designs from Hammerton Heritage in a Michigan powder room. Interiors: Ellwood Interiors | Birmingham, MI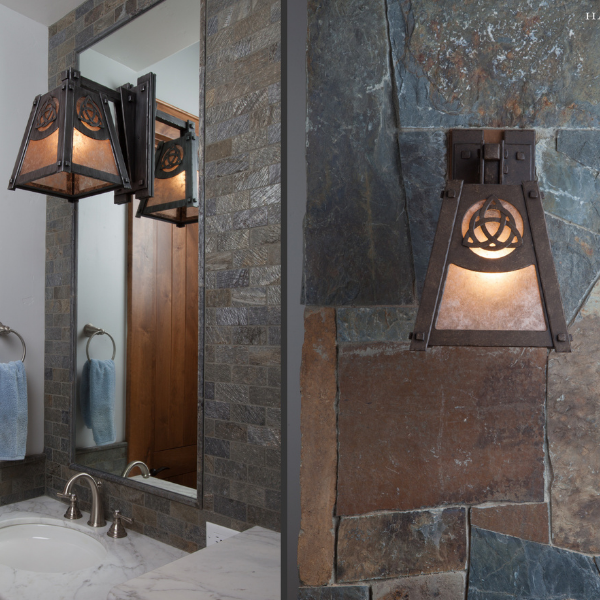 The custom Celtic motif in this modified Craftsman sconce from Hammerton Heritage nods to the homeowner's Irish heritage.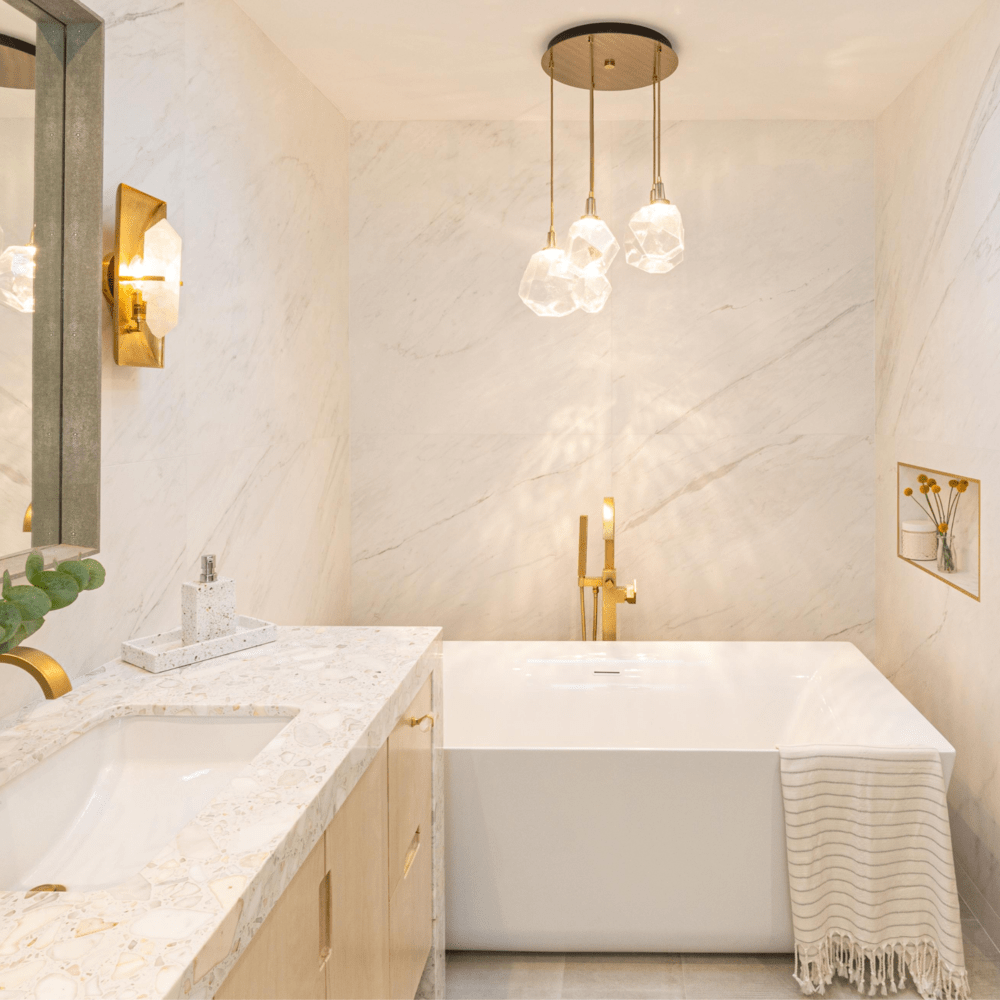 A Hammerton Studio Gem multi-port adds Hollywood glam to this elegant LA bath. Interiors: Kelly Shepard Designs | Los Angeles, CA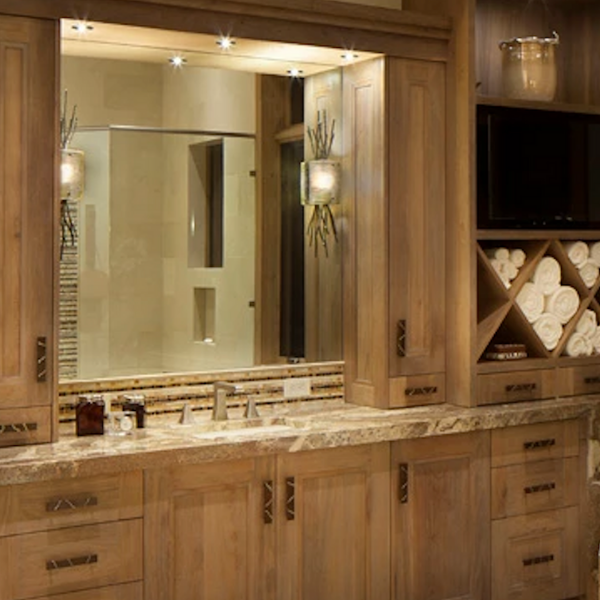 Ironwood Thistle sconces from Hammerton Studio underscore the natural materials in this spa-like design. Interiors: Fedderly and Associates l Palm Desert CA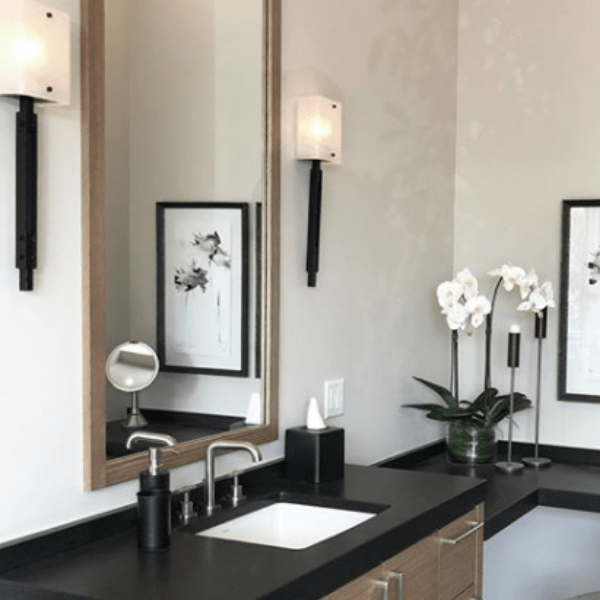 The hammered metal and artisan kiln fused glass featured in these Urban Loft Trestle sconces beautifully complement this contemporary powder room. Interiors: Mark and Aly Interior Design | Park City, UT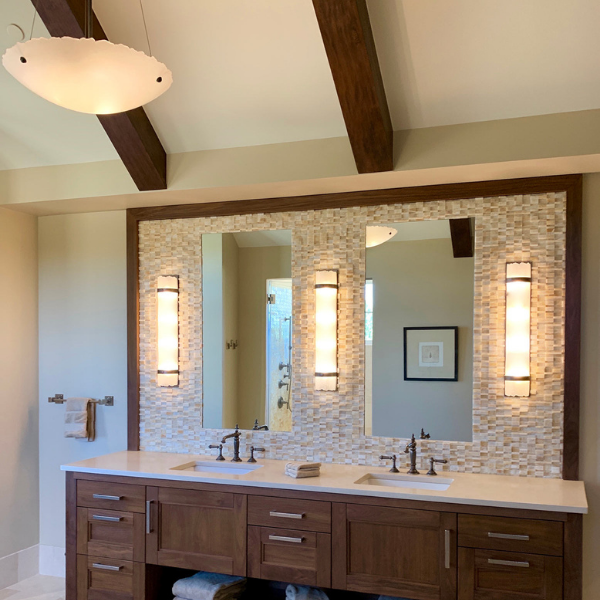 Kiln-fused crystal fixtures from the Hammerton Heritage Fusion collection add visual interest to this mountain chalet bath. Interiors: PC Designs LLC l Denver CO[/caption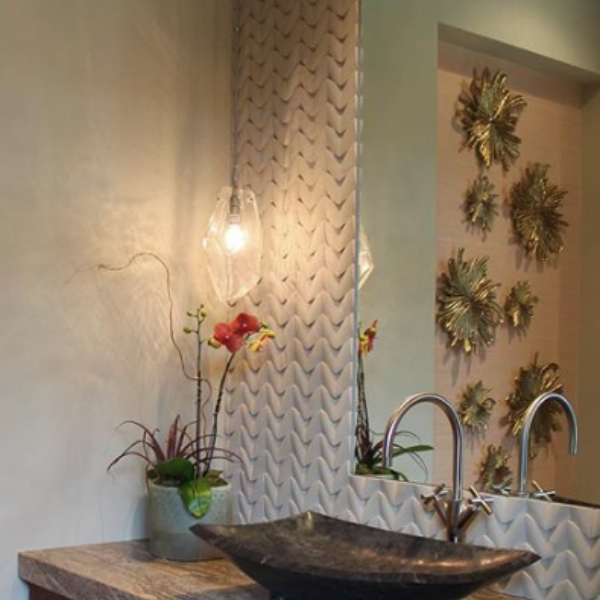 This tropical powder room showcases a hand blown LAA2159 'Carat' sconce by Hammerton Heritage. Interiors: Willman Interiors | Kamuela HI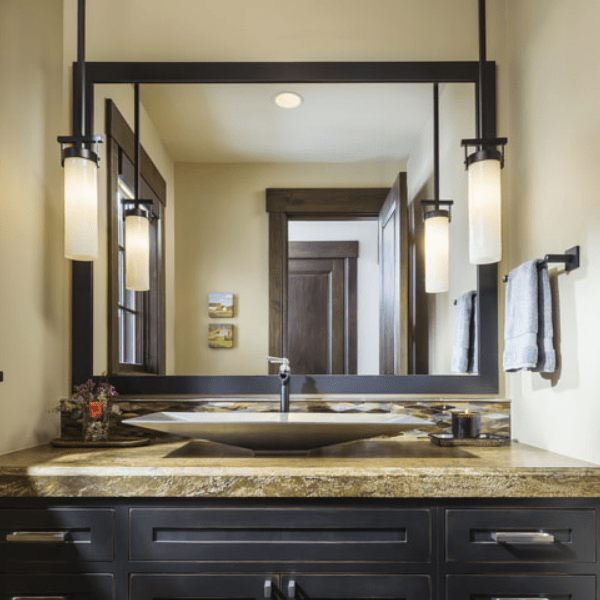 This transitional powder room features two contemporary LA2095 sconces from Hammerton Heritage. Interiors: Roxbury Studios l Salt Lake City UT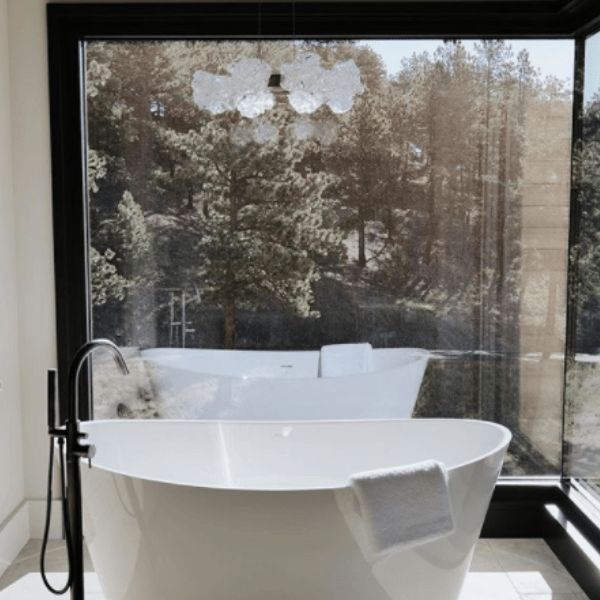 A Blossom ring chandelier brings the outdoors into this inviting bath space. Interiors: AMB Design | Holladay, UT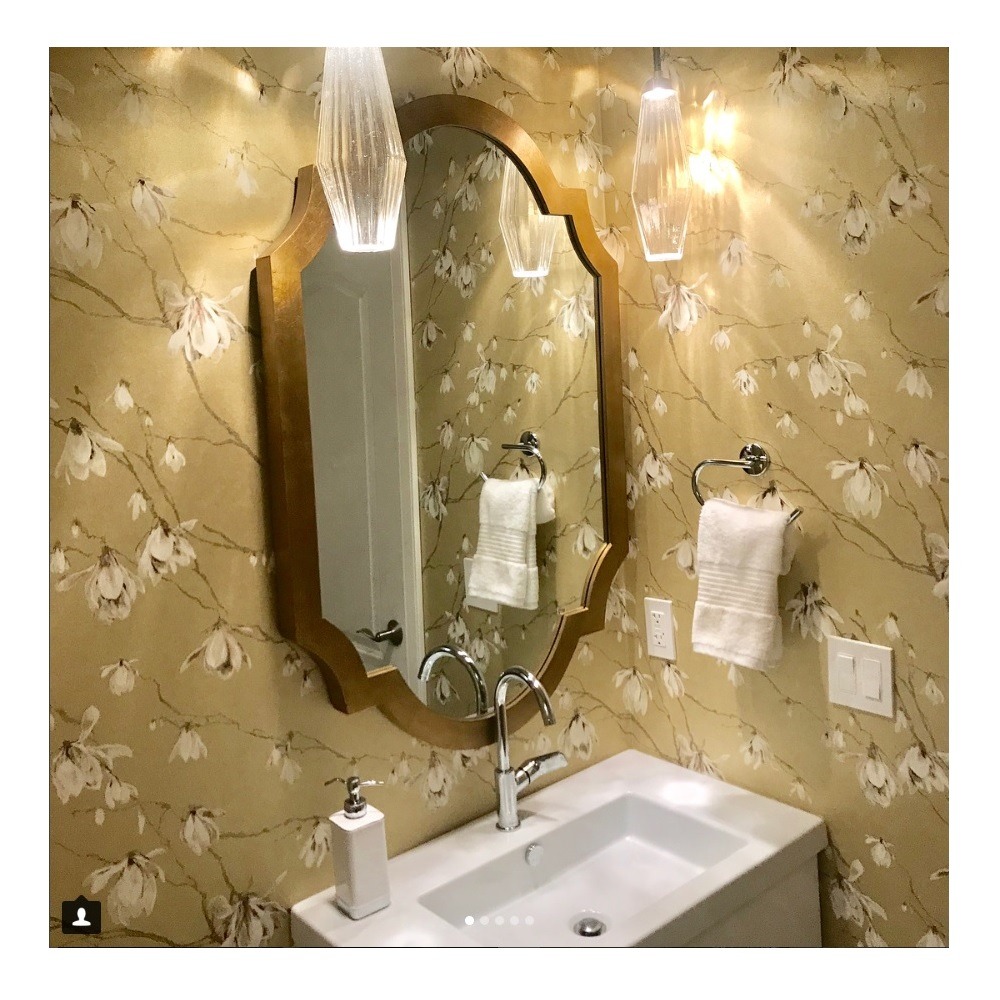 This cheery powder room is the perfect space for a pair of Aalto pendants by Hammerton Studio. Interiors: J. Steward Designs | Orange, CA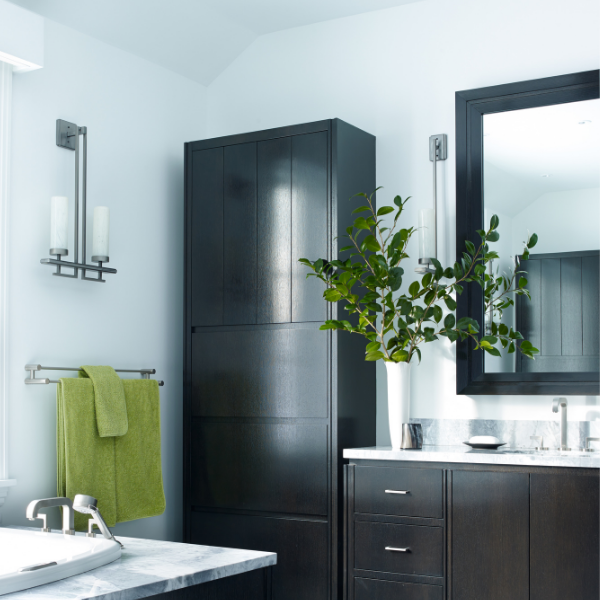 A contemporary ID2086 sconce from Hammerton Heritage nicely elevates the visual interest of this Washington CT bath.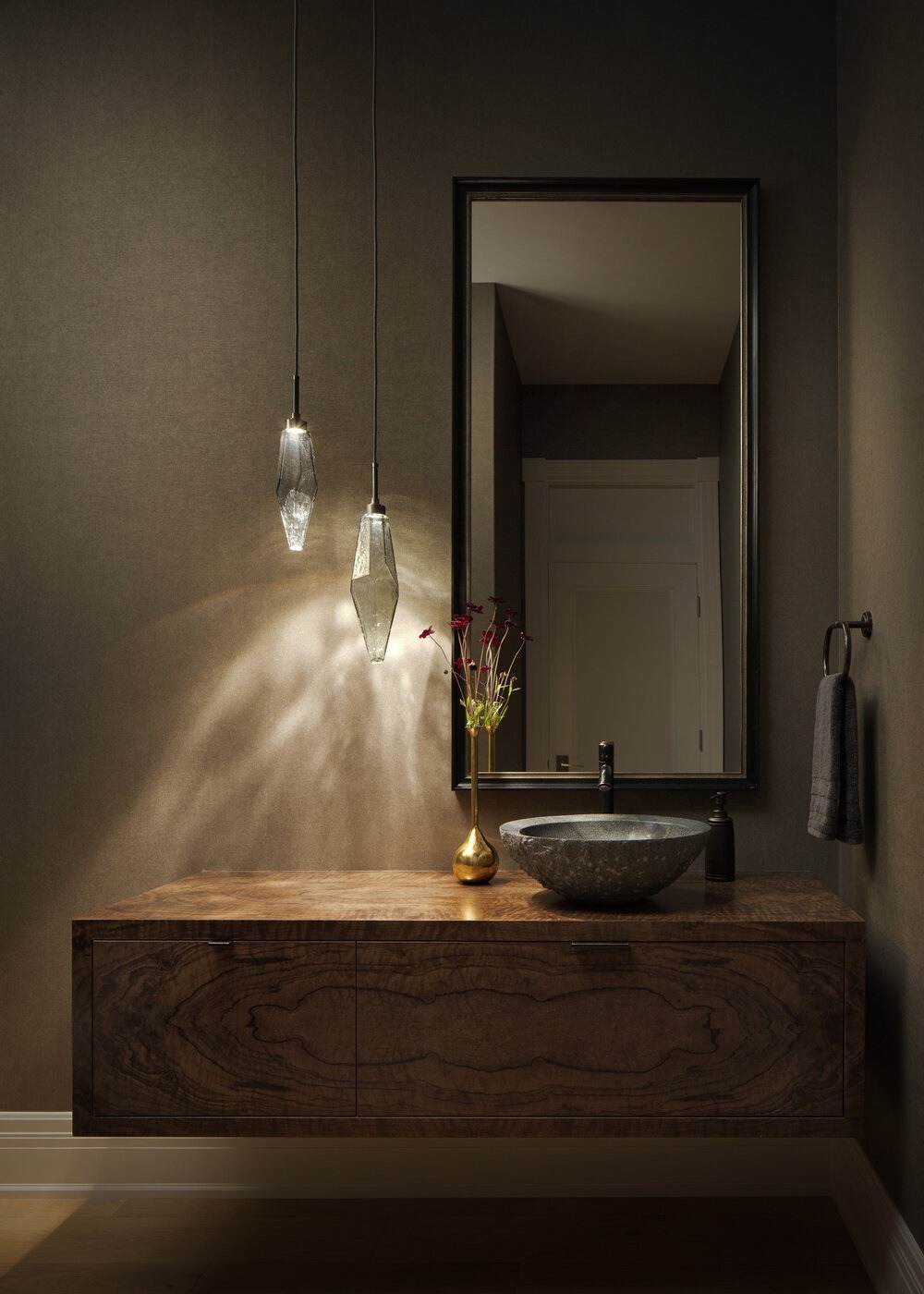 Rock Crystal pendants from Hammerton Studio enhance the dramatic mood of this luxurious powder room. Interiors: Johnson Interior Design | Calgary, AB
View more inspirational images from our two brands by clicking below.