A 'VIEW FROM THE SHOP': FEATURED CUSTOM PROJECT
Often, it all starts with just one fixture. In this case, the fixture was an indoor cover sconce —  and from that single concept grew a series of crisply-lined fixtures in the striking combination of custom white glass and black finish shown here. The designer, Carpenter Interiors of Buffalo Gap, Texas, wanted a clean contemporary look that seamlessly united the interior and exterior living spaces of a client's new home.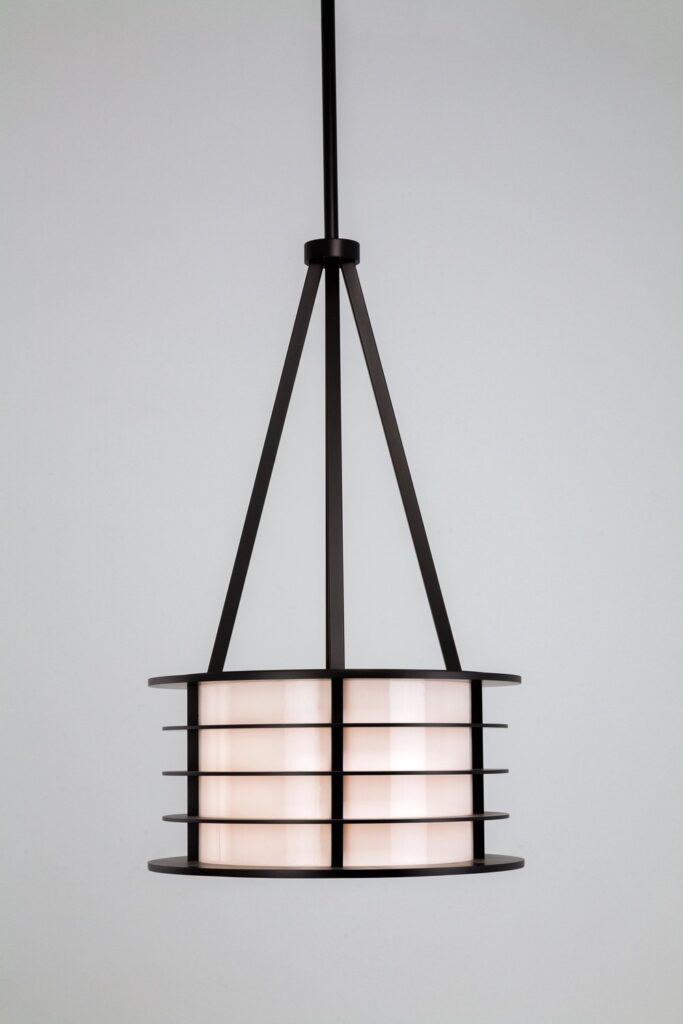 Designed to punctuate the overall aesthetic of the interior living space, this drum chandelier is 26″ D by 44″ H. It is a  CH2254 catalog design from the Hammerton Contemporary collection that has been modified in both size and materials. The catalog version is 60″ D. The designer chose a custom glass lens to complement the Matte Black finish shown here.
The original inspiration for this project: the ID2176, one of our best selling contemporary cover scones — likely due to its unusual design and broad versatility.  Shown here in custom white glass, a Matte Black finish and the standard fixture size of  22″ H x 7″ W x 3.5″ D.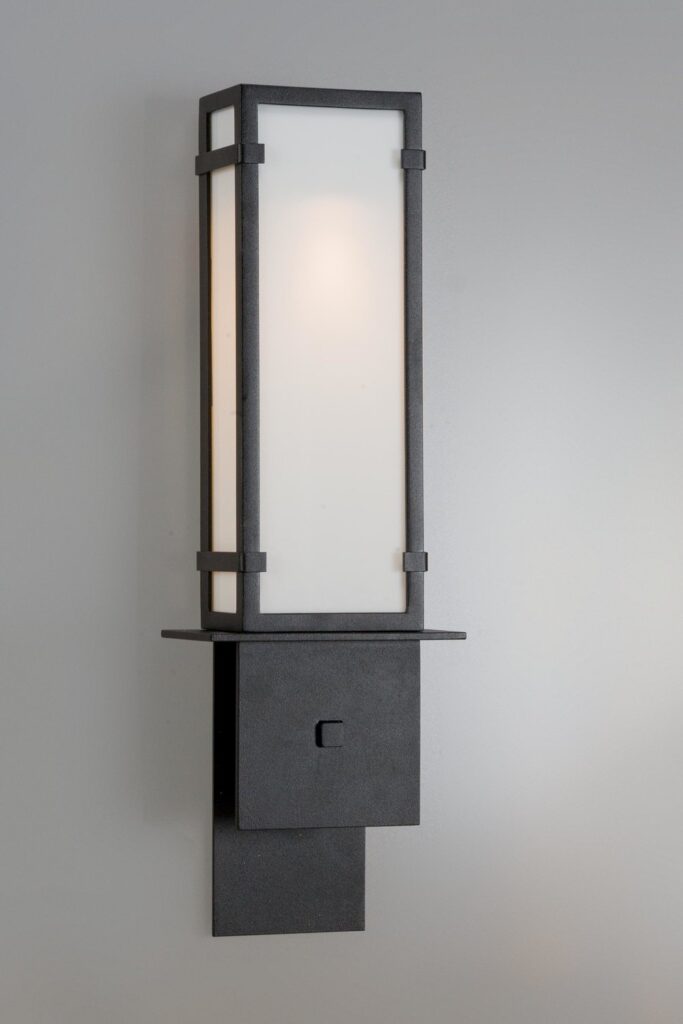 For the outdoor sconces, we modified the interior ID2176 sconce design to accommodate a UL damp rating for exterior use.  The design incorporates the same custom glass, but the Textured Black finish is a super durable, high performance AAMA 2604 architectural finish.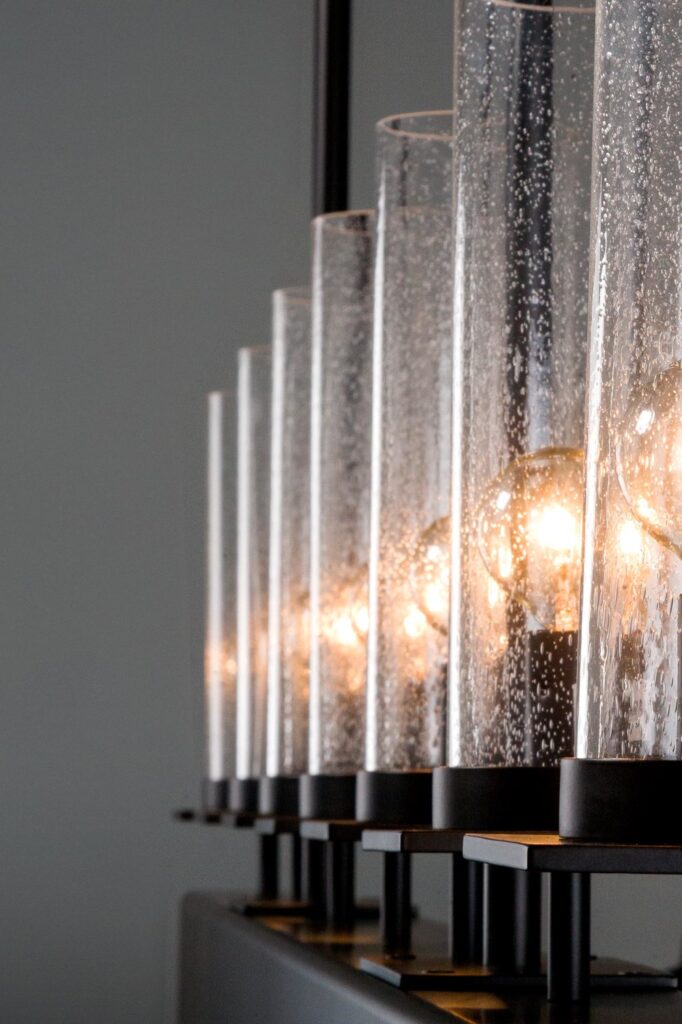 For the dining fixture, Carpenter Interiors chose a 7-light version of the Contemporary PL2253 that has been modified to a 73″ width. The cylinders are clear seeded glass and the finish is Matte Black.
The standard PL2253 is an oversized 131″ in width with 11 cylinders, but ike many of our designs it is easily modified to a custom size.
For bar pendants, the LA2095 perfectly complemented the larger fixtures in the space, Carpenter Interiors extended the same custom white glass to these fixtures, which measure 4″ D x 12″ H.
We hope to show you these fixtures again once they are installed. In the meantime, if you'd like more information on any of the designs shown here, please don't hesitate to contact your Hammerton sales representative.
Stay tuned for another "View from the Shop" next month, and let us hear your thoughts below!