A Modern Take on a Timeless Look
This popular design family from the Hammerton Chateau collection shows how a marriage of old and new can be marvelously magical. Fondly called 'Chateau Redux', these fixtures feature time honored, old-world silhouettes updated with clean contemporary lines and subtle artisan details like hand-forged finials and delicate scrollwork. Their surprising simplicity and airy elegance suits a wide range of interior styles, from classic to contemporary.
A  wide choice of decorative options and finishes expand the design potential of each fixture. For example, wax candles paired with intricate banding and tumbled quartz crystal swag lean more classic, while steel candles or cylinders and steel swag lean more contemporary. 
Take an up-close look at the craftsmanship and design detail below…
 Designers have incorporated this versatile look in everything from city pied a terries to lakefront retreats…
Below are a few photos of Chateau Redux fixtures from a designer client's own home in Southern California. Her choice of wax candles and beaded swag provided the perfect counterpoint to the traditional style of her interiors.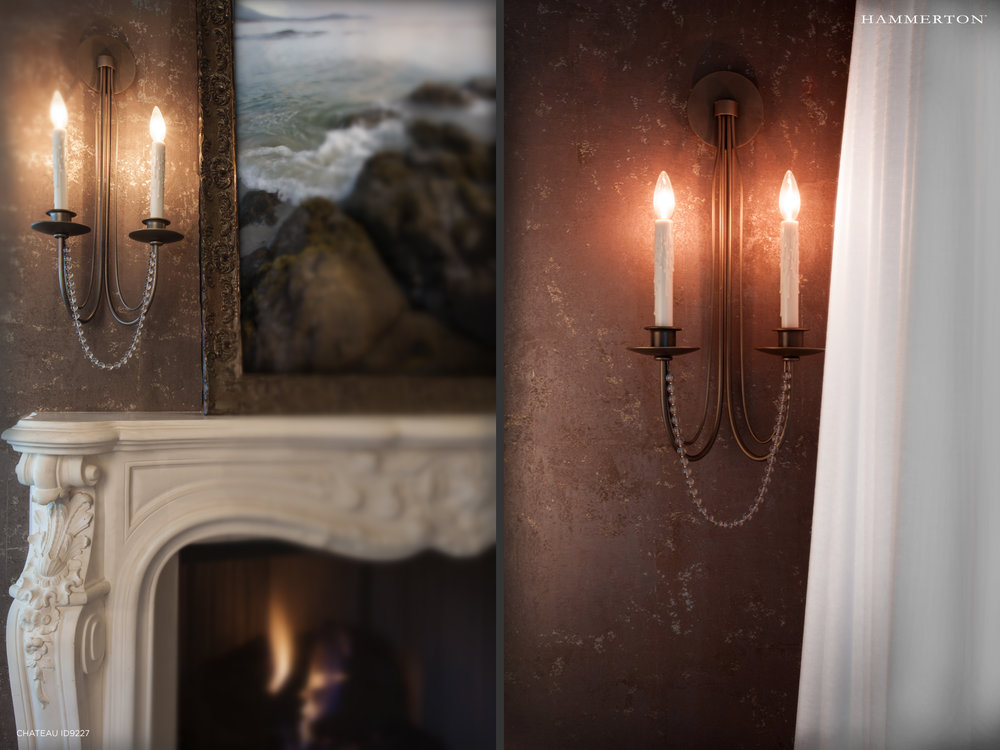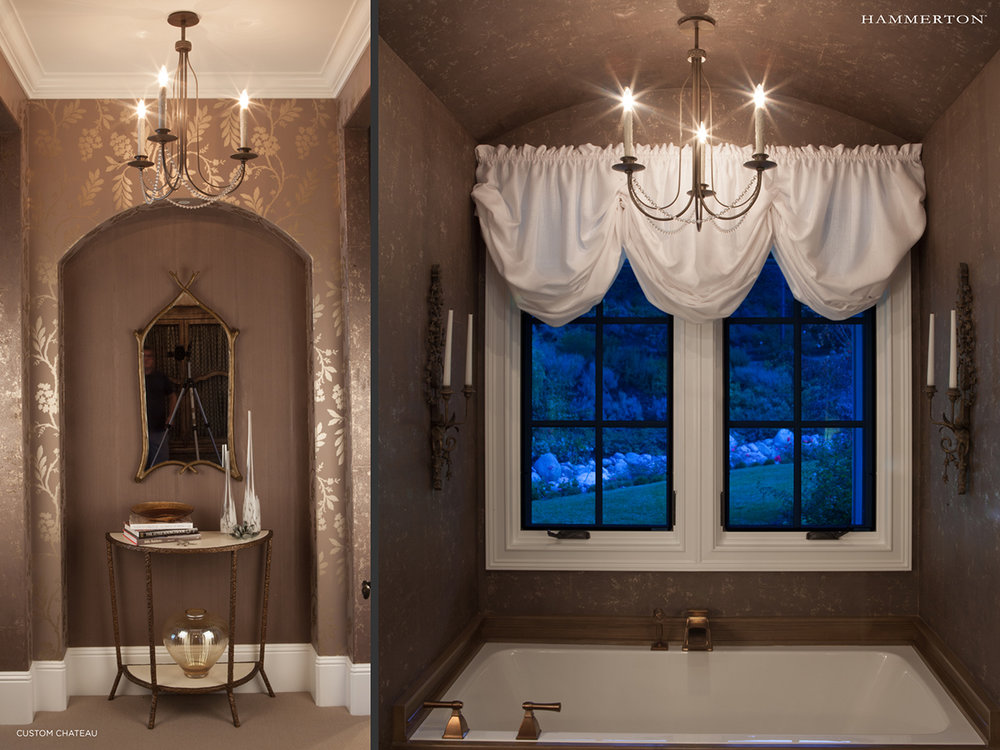 See a fixture design you like but need it in a different look? Scroll through the film strip below for more ideas!