Blown & Cast Glass Lighting
---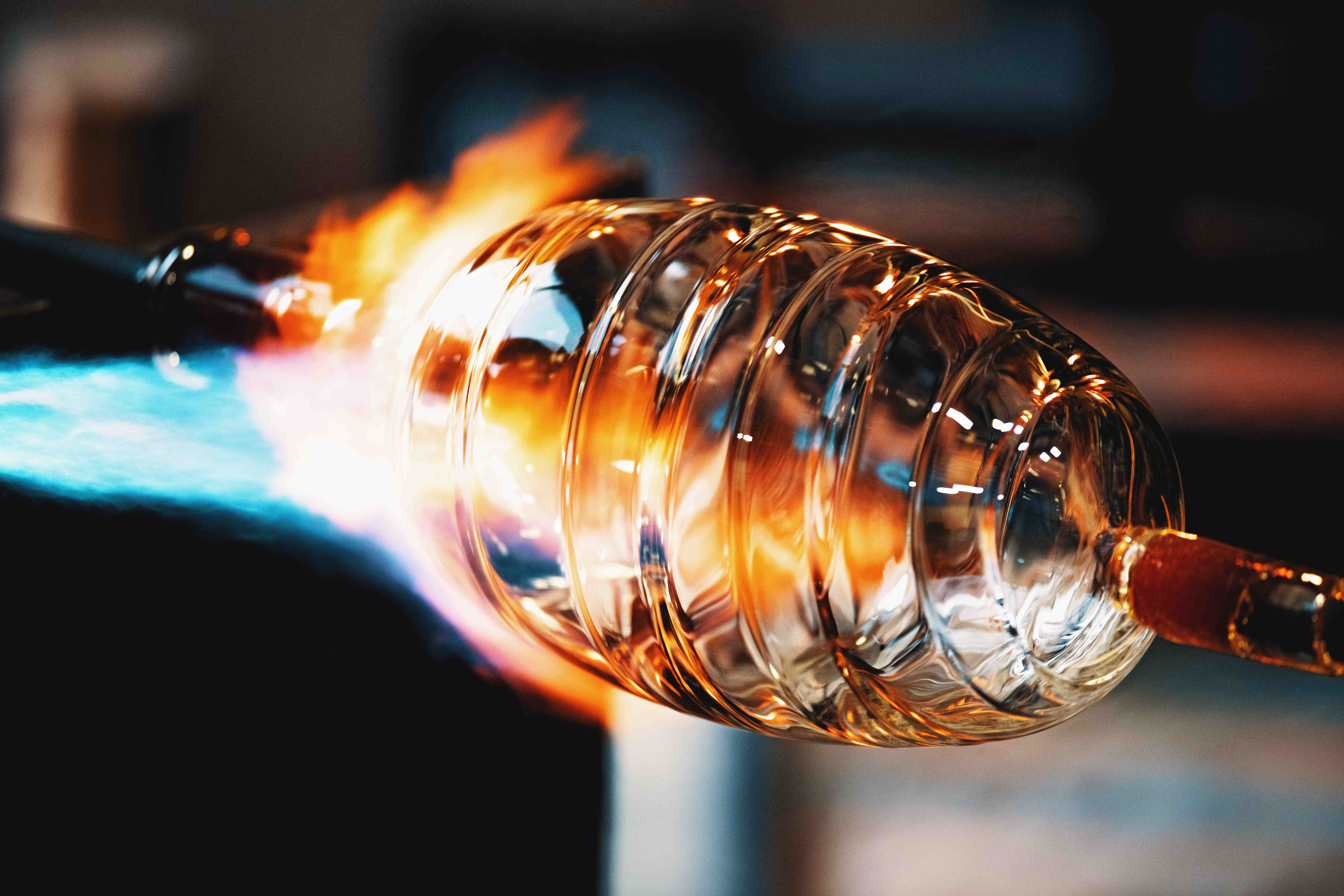 The captivating qualities of artisan glass make it ideal for decorative lighting. As a design material, glass provides a limitless platform for innovation because it combines light, form, texture and color in a single medium. It's also ideally suited to today's interiors.
With blown and cast glass, artisans use furnaces to melt glass to temperatures above 2,000℉ and then blow and cast the molten glass into visually intriguing shapes. Most Hammerton Studio glass designs reflect the combined talents of our glass and metal fabrication teams since we design, engineer, and fabricate all our glass jigs and tooling in-house.  This has allowed us to create unusual geometric and organic designs that simply can't be found anywhere else.
Look at our blown and cast glass designs and see the Hammerton Studio difference in the details. Thick handcrafted glass has a sublime optic quality. Optic wraps beautifully refract light. Chilled textures create dramatic displays of light and shadow on surrounding surfaces. Integrated LED used in many designs allows the glass to be fully appreciated, without the distraction of a filament bulb. Many of our blown and cast glass designs were inspired by work we've done over the years with leading interior designers, and are still unique in our industry today.
Unique Characteristics & Considerations of Blown Glass
Each Hammerton Studio artisan glass shade is a one-of-a-kind creation. Unlike machine-made glass, each piece is a work of art brought to life by a skilled craftsman. Slight variations in dimensions and subtle imperfections tell the artisan's story and add character and uniqueness to each piece.
Also in contrast to machine-made glass, artisan glass can cast visually intriguing shadows on surrounding surfaces such as ceilings, walls, and countertops. While shadowing adds drama and interest, spaces that require task lighting may benefit from additional light sources to create more consistent lighting. For this reason, most Hammerton Studio lights subtly incorporate task lighting for a complete lighting solution.
Watch the blown glass magic happen