Raindrop Pendant
$995 – $1,140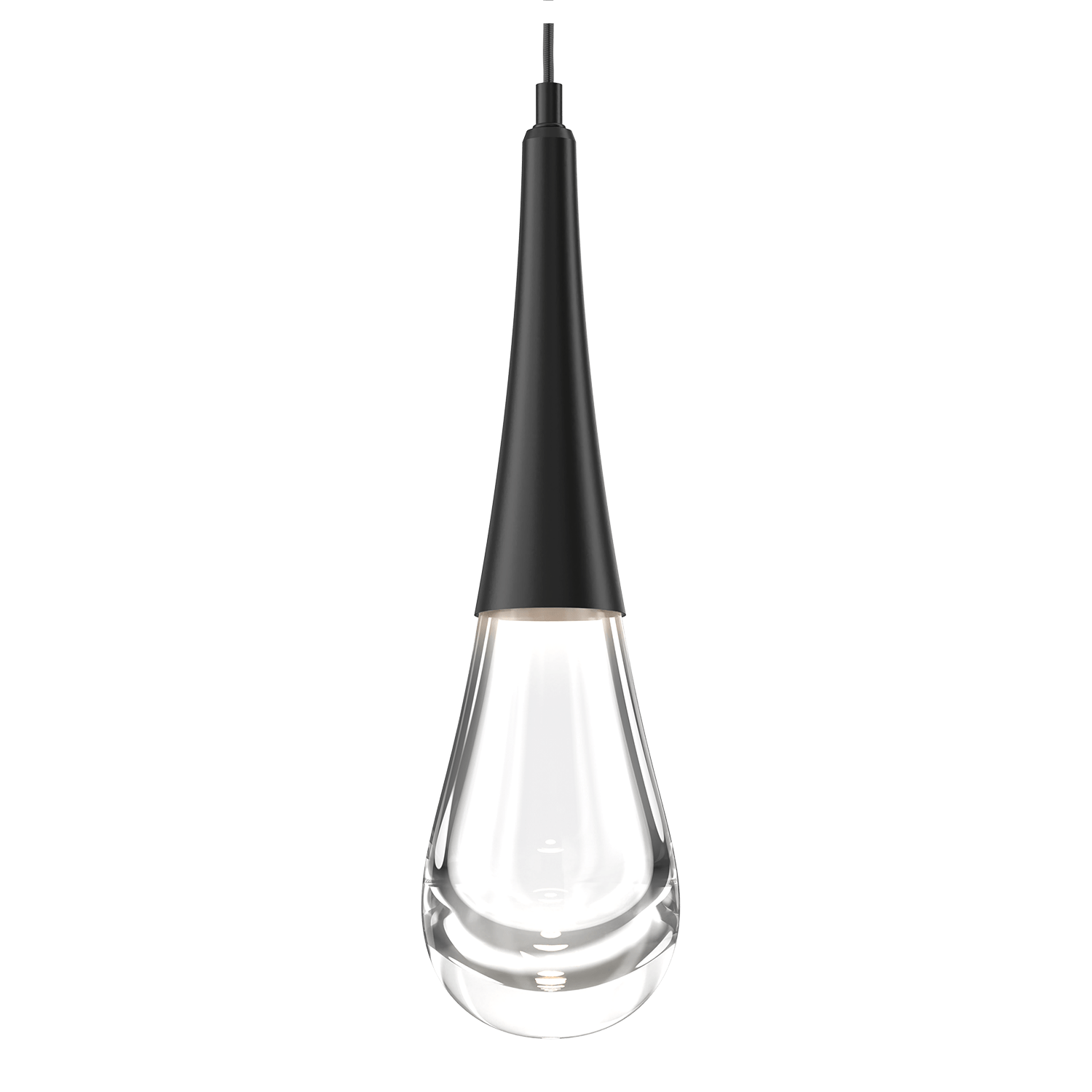 Raindrop Pendant
$995 – $1,140
CONFIGURE YOUR PRODUCT
Capturing the ethereal beauty of a perfect raindrop, this magnificent 17" glass pendant design seamlessly fuses sculptural metalwork with luxuriously thick artisan blown glass handcrafted in Hammerton's Salt Lake City facility. LED light illuminates the glass shade without the distraction of a filament bulb. Height adjustable and offered in a choice of finishes.
Width

4.8"

Weight

10 lbs

Depth

4.8"

OAH

21.7" - 138.7", adjustable

UL Listing

Dry

Electrical Quantity

1

Electrical Type

Integrated LED

Wattage

6

Color Temp

3000K or 2700K

'Color Temperature' refers to the general color tone of a white light source. Lighting with a lower color temperature will emit warmer orange-yellow tones, while higher color temperatures will emit cooler blue tones. Color temperatures of 2,700K and 3,000K both fall within the range typically associated with traditional filament bulb lamping and are considered ideal for residential and hospitality applications.

Lumens

420

CRI

93+

'CRI' stands for 'Color Rendering Index' and measures a light source's ability to show colors realistically as compared to natural daylight. For example, filament bulb lamps are typically 95-100 CRI, while a fluorescent lamp can have a CRI as low as 60-65. So the higher the CRI value, the more natural colors will appear.

Estimated Lead Time

Call for Lead Times
Installation Instructions
Each Raindrop pendant light seamlessly fuses sculptural metalwork with up to seven pounds of thick artisan blown glass. Although the raindrop or teardrop design is not unique to the lighting industry, Hammerton elevates this iconic look by integrating all functional components–namely the lamping and the electrical housing–into the aesthetic design. The electrical housing is intentionally designed to accentuate the silhouette of a drop of water established by the hand-blown glass shade. Each Raindrop pendant light is illuminated with 93+ CRI integrated LED, eliminating the visual distraction of a filament bulb. With these innovations, Raindrop recreates the ethereal beauty of a perfect raindrop.
Read more about the introduction of the Raindrop collection of light fixtures here.