The Metro Ring Chandelier
The latest addition to our Carlyle collection, the Metro Ring chandelier is a stunning statement piece ideal for a wide range of contemporary and modern interiors. Its sleek mid-century windowpane design and slumped white glass panels add just the right touch of visual intrigue to tailored spaces that need a bit of drama. 90+ CRI integrated LED provides plenty of ambient and task lighting. Available in 36" and 48" diameters, and 4 opaque finishes.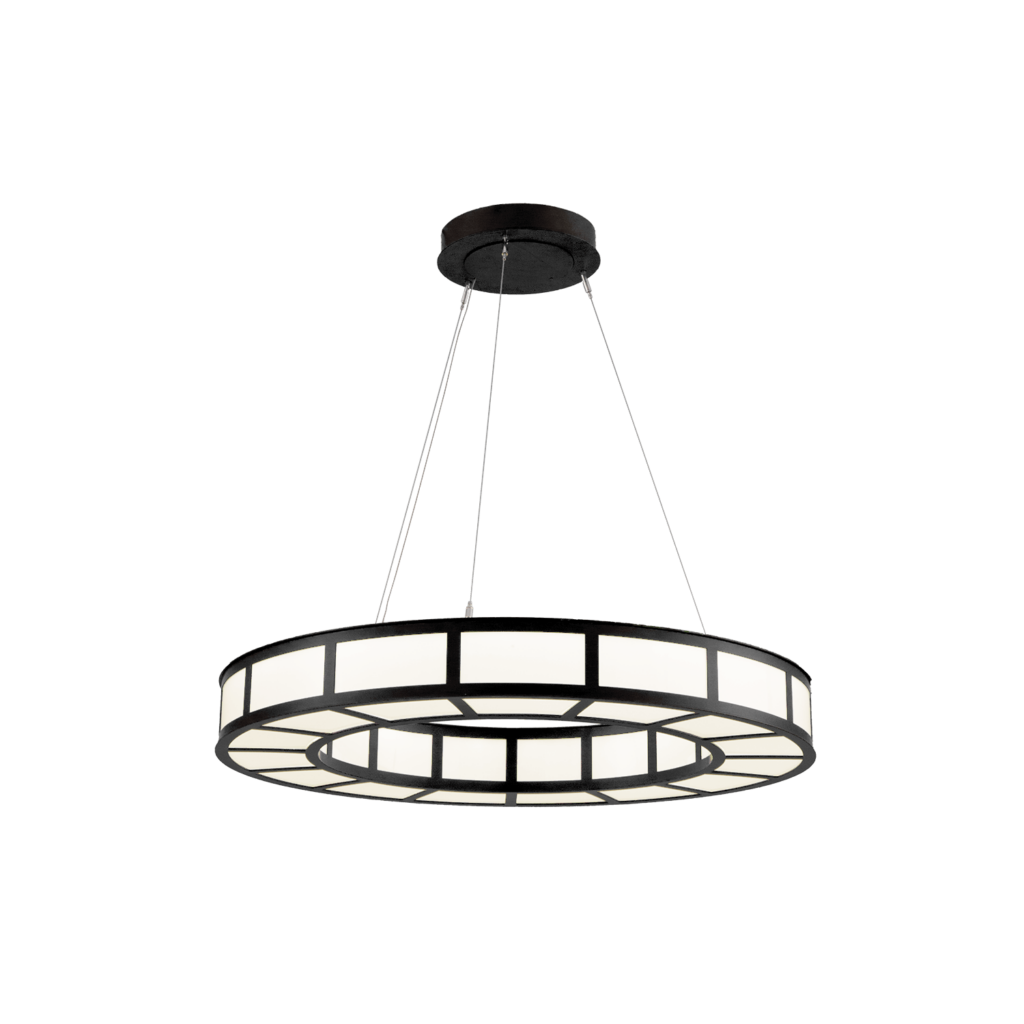 CHB0033-36
A versatile design in both style and scale, this 36″ diameter chandelier suits a wide range of interiors and also accommodates most ceiling heights.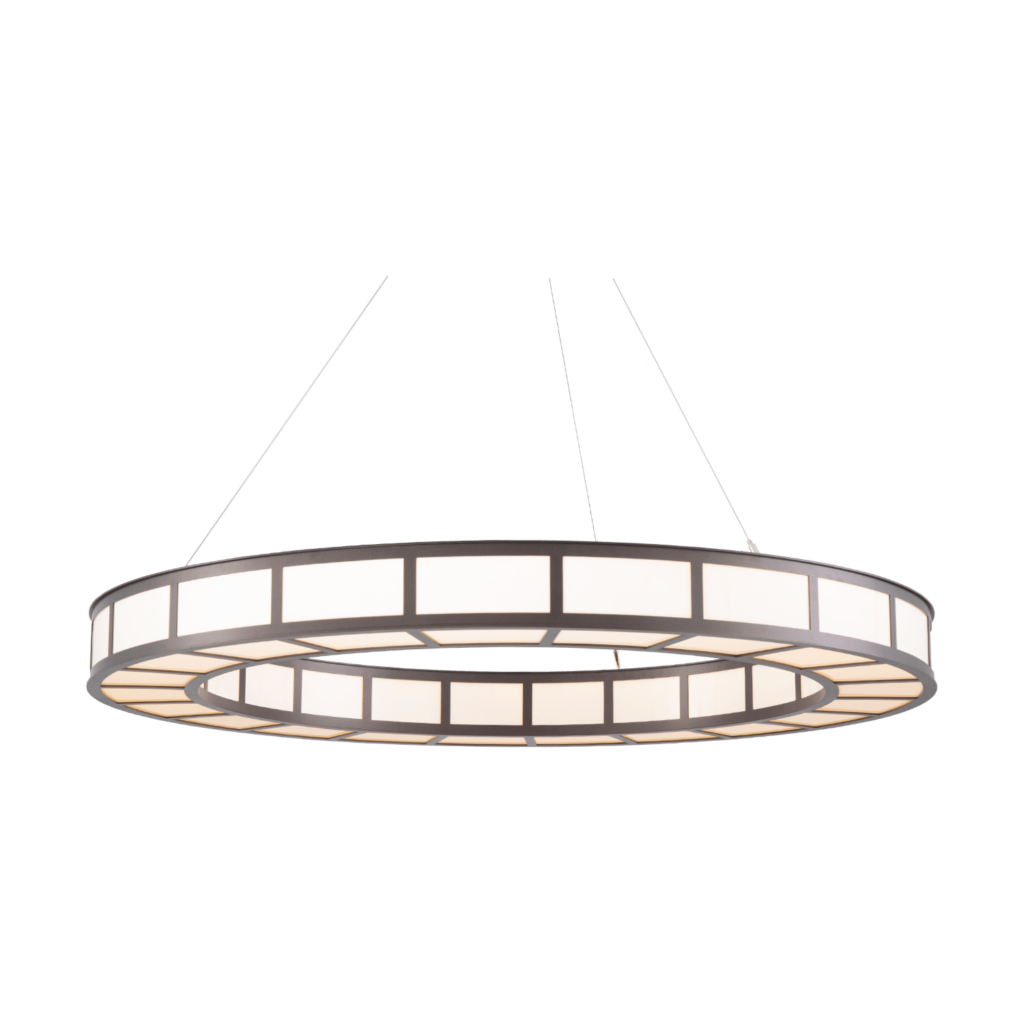 CHB0033-48
At 48″ in diameter, this chandelier makes a big statement in great rooms, entry areas, entertaining kitchens and other large-scaled spaces.