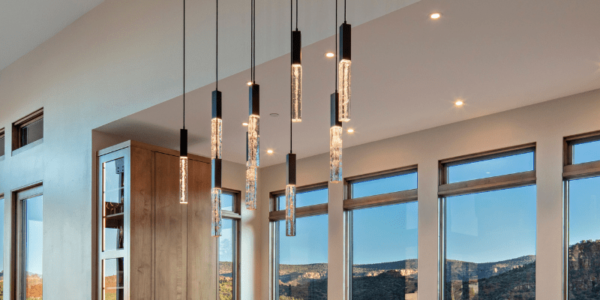 Linear Canopy Multi-ports
Multi-ports offer a versatile lighting solution for many spaces, from high-ceiling entryways and custom staircases to bedsides and powder room vanities. Our linear multi-ports include 4, 5, 7, 9 or 10 pendants suspended from a rectangular canopy.
Don't see exactly what you are looking for? Configure a custom multi-port here.
Showing all 27 results